Man's body found in lake at MacArthur Park in Westlake
LOS ANGELES, Calif. - The body of a man in his 60s was found Tuesday floating in the lake at MacArthur Park, according to police and coroner's officials.
A passerby spotted the body near the shoreline about 6:45 a.m. on the north side of the lake near Wilshire Boulevard and Alvarado Street, according to the Los Angeles Fire Department.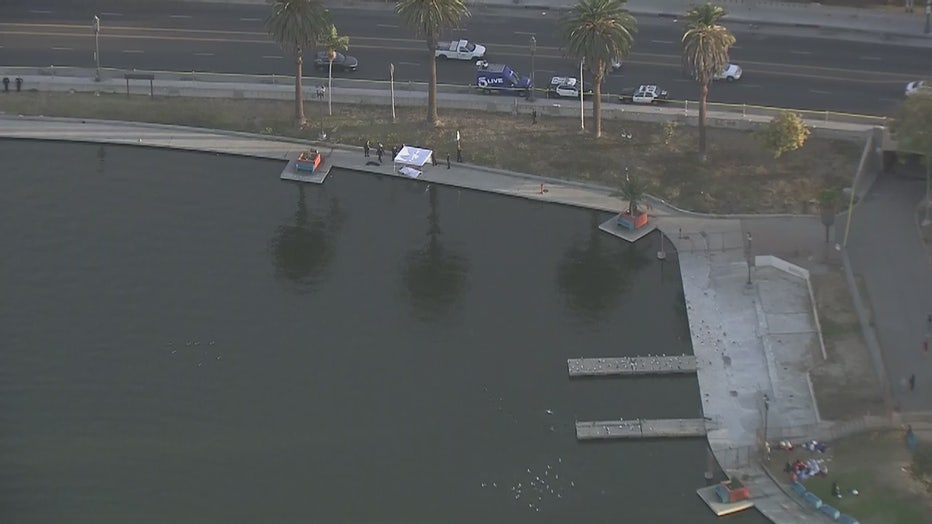 Information was not immediately available on the man's identity and an autopsy was pending, according to the coroner's office.