Manhunt underway for Hesperia man accused in 3 murders, arson, robbery
HESPERIA, Calif. - Three murders set off a search for an "armed and dangerous" Hesperia man suspected in a deadly and dangerous crime spree. A manhunt was underway Thursday for triple murder suspect Phillip Williamson, 37.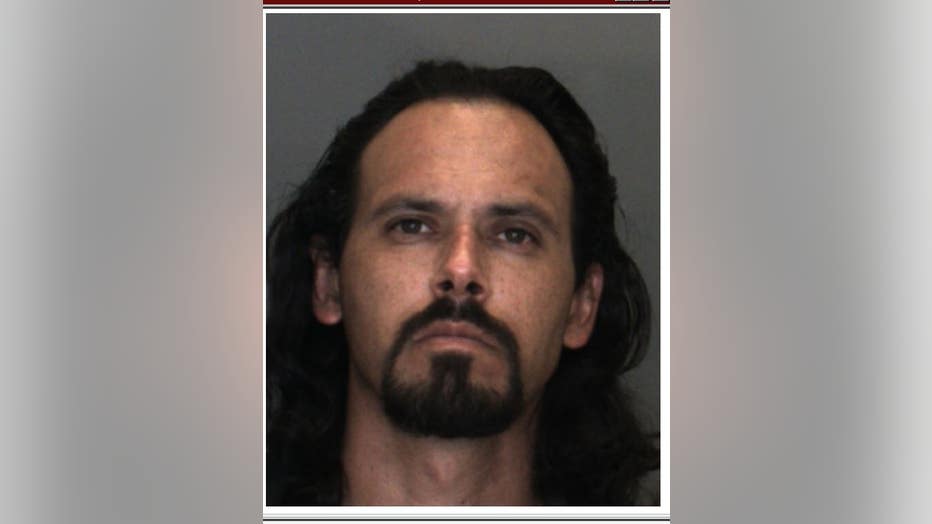 Investigators believe that Williamson may have changed his appearance and has shaved his head and facial hair. 
Williamson is accused of killing a 35-year-old Brandi Jones, of Victorville, on August 30. Her body was found in her car that was abandoned in the desert in Apple Valley. He is also accused in the killings of Hesperia residents Melissa Graetz, 37, and Jason Culberson, 43, who were found dead inside a home on Sept. 3, according to the San Bernardino County Sheriff's Department.
Related: Police searching for Hesperia man wanted for murder, robbery
Authorities said that after the suspect killed Jones on August 30, he confronted a man at a home on the 20000 block of Wisconsin Street, forcing the victim to give him several hundred dollars and a handgun. According to police, during the confrontation Williamson told the victim to look inside the vehicle he was driving, that's when the victim saw a woman's body partially hidden inside.
On September 9, investigators believe Williamson returned to the home where he had committed the strong-armed robbery, and intentionally set the home on fire. 
"Williamson remains outstanding and is considered armed and dangerous," the sheriff's office said in a statement issued Wednesday. "Anyone with information regarding his whereabouts is asked to immediately call 911."
Anyone with information about this investigation is urged to contact the Specialized Investigations Division, Detective David Carpenter at 909-387-3589. Callers can remain anonymous and contact We-Tip at 800-78-CRIME or www.wetip.com.