Man shot to death outside gentlemen's club in Van Nuys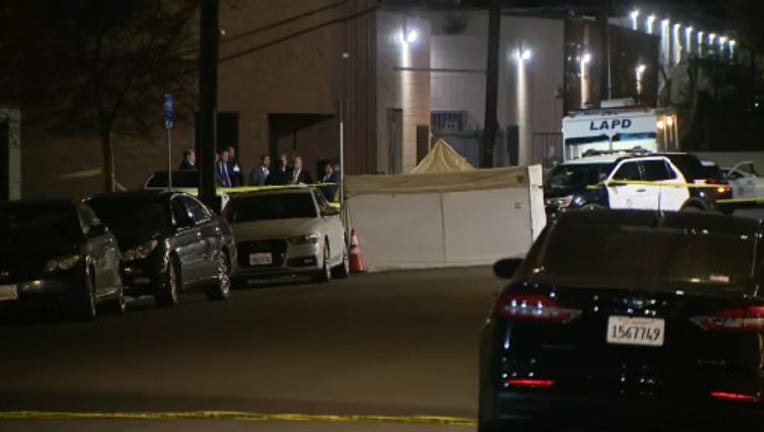 article
LOS ANGELES - A homicide investigation was underway early Friday in Van Nuys after a man was shot to death outside of a strip club, police said. 
Los Angeles Police Department officers were called to the Red Tie Gentlemen's Club located in the 15800 block of Stagg Street, near Woodley Avenue between Roscoe Boulevard and Sherman Way around 2:45 a.m. 
Arriving officers located an adult male in his 20s with gunshot wounds to his chest, police said. 
The victim has not been identified. 
Police say their preliminary information reveals the victim was standing outside the club, possibly about to enter, when the gunman and his two accomplices pulled up outside the club. 
One of the three suspects exited the vehicle and began arguing with the victim. The altercation turned violent when the gunman shot the victim multiples time, police said.
A witness said he fired up to 15 times. 
Officers performed CPR until paramedics arrived and took over lifesaving efforts. The victim was pronounced dead at the scene, LAPD said. 
Homicide investigators will canvass the strip club's high-tech surveillance cameras. 
Nearly a year ago, another man was gunned down outside the club. 
No further information was immediately released. 
The investigation is ongoing.