Arrest made after man was shot near former Cecil Hotel in downtown LA
LOS ANGELES - A man was taken into custody after another man was shot near the Cecil Hotel in downtown Los Angeles Wednesday night, the Los Angeles Police Department said. 
According to LAPD, a call came in for a shooting near the intersection of 7th and S. Main streets around 7:45 p.m. Wednesday. When officers got there, they found a man in his 50s who had been shot, but officers say he was conscious and breathing. He was taken to a hospital in stable condition. 
The suspect was seen headed south on Main Street and by Thursday, the LAPD announced a man had been taken into custody in the shooting. 
SUGGESTED: Man killed after pointing gun towards LAPD officers in Lincoln Heights
SkyFOX was over the scene Wednesday night, observing police cruisers, fire trucks and ambulances near the intersection.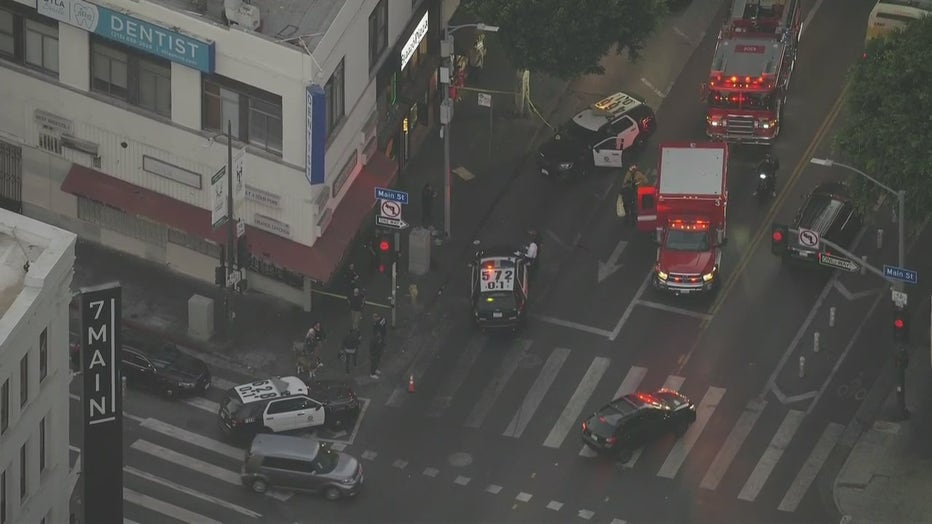 LAPD investigators said the incident began as a verbal dispute before the suspect produced a handgun. 
Anyone with information is asked to call the LAPD.