Man shot by deputy in Rancho Cucamonga dies; deputy injured
RANCHO CUCAMONGA, Calif. - A suspect who approached a San Bernardino County Sheriff's deputy with a knife has died after a shooting in Rancho Cucamonga, according to authorities. 
According to the SBCSD, deputies were searching a car related to a retail theft near the intersection of Rochester Avenue and Foothill Boulevard around 7:15 p.m. Saturday. 
While a deputy was searching the car, another car came and rammed the car and the deputy, pinning the deputy between the two cars.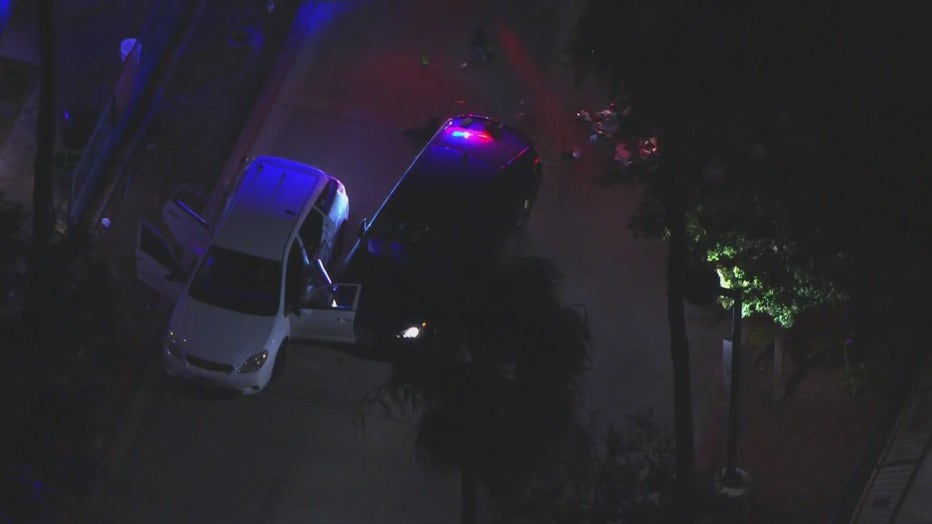 The driver, identified as Marlon Bonds, then got out of the car and approached the deputy with a knife in his hand. That's when he was shot. Bonds was taken to the hospital where he later died from his injuries. 
The deputy suffered injuries to his leg after being pinned between the two vehicles. He was taken to the hospital for treatment and has since been released and recovering at home.
SUGGESTED:
Authorities said there is no connection between Bonds and the initial theft investigation. 
Anyone with information is asked to contact We-Tip at 800-78CRIME.