Man killed, 2 wounded in La Puente shooting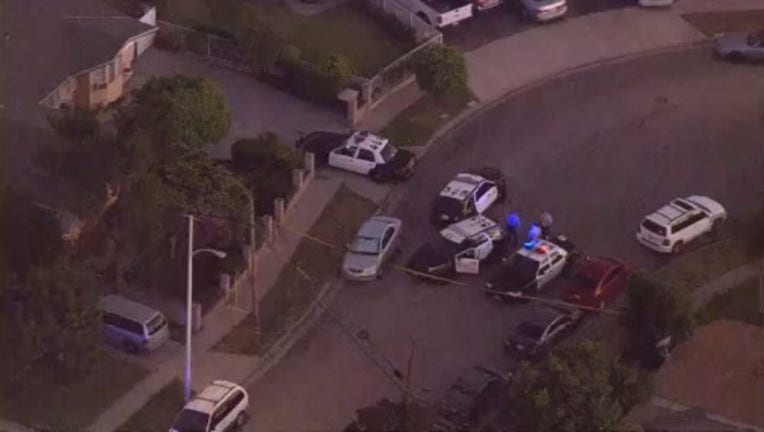 article
LA PUENTE, Calif. (FOX11) - One man was killed and two others were wounded in a shooting in La Puente, officials confirmed Monday.
The shooting happened around 6:30 p.m. Sunday in the 400 block of Tonopah Avenue, located near the intersection of Nelson and Orange avenues.
Responding deputies found one man dead at the scene from at least one gunshot wound to the upper torso, Deputy Tracy Koerner with the Los Angeles County Sheriff's Department confirmed. The shooting victim's name was withheld pending notification of next of kin.
One man suffered two gunshot wounds to the upper torso and was hospitalized in critical condition, Koerner said. The third victim suffered a single gunshot wound to the hand and was hospitalized with stable vital signs.
Investigators have learned the victims were fired upon by two males in ma silver or dark-colored SUV, Koerner said.

A motive for the attack was unknown.
This was the second multiple shooting in La Puente this weekend.
Friday night a 31-year-old man was shot and killed and a 22-year-old man was
wounded in the 100 block of North Winton Avenue.
Anyone with information was asked to call homicide detectives at 323-890-5500. Anonymous tips can be made at Crime Stoppers at 800-222-TIPS (8477).
CNS contributed to this report