Malibu Triathlon's future in jeopardy: Here's why
MALIBU, Calif. - The 2023 Malibu Triathlon, which was planned for Sept. 30 to Oct. 1, is in jeopardy after the city's planning commission voted Monday to deny allowing an integral project to move forward.
The annual event, which draws thousands of athletes to participate in the swim-bike-run race, is currently in its 38th year.
The event's traditional course utilizes the Busch Drive undercrossing at Zuma Beach, which has been flooded due to recent heavy rains. Typically, cyclists would go through that Zuma Beach underpass, but it has been closed since March.
Also in that creek is an endangered native California fish, protected under the Endangered Species Act. 
In years past, temporary ramps have been built over the underpass. However, that won't be possible this time around as the water now has become the habitat for the endangered fish.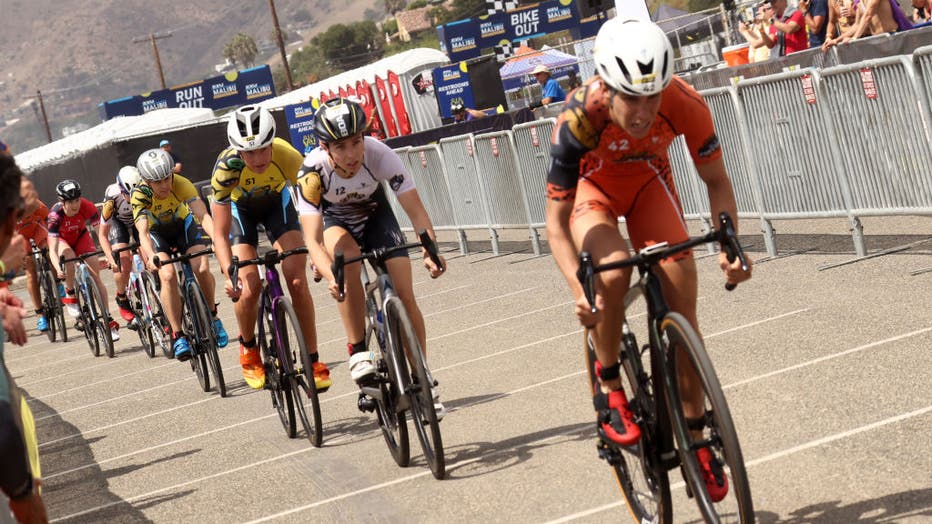 Athletes compete in the Super League Triathlon, Malibu on September 17, 2022 in Malibu, California. (Photo by Tommaso Boddi/Getty Images for Malibu Triathlon & Super League Triathlon)
"The U.S. Department of Fish and Wildlife has identified an endangered fish species in the flooded area and will not allow the use of a temporary bridge crossing," Malibu City Manager Steve McClary said in a statement.
As a result, event organizers were forced to find an alternate route for the race. However, apparently the organizers submitted the final alternate route proposal too late.
McClary wrote that the Planning Commission's decision will determine whether the event will be able to more forward on those dates.
Organizers' last chance to save the triathlon happens Monday when their appeal of the permit rejection will be reviewed by the city's planning commission.
Malibu Triathlon released the following statement: 
For more information on that meeting and if you're interested in participating, visit the city's website.