Madalina Cojocari: Police release last-known footage of missing North Carolina girl
CORNELIUS, N.C. - Cornelius police have released the last-known footage of Madalina Cojocari, a missing 11-year-old girl from North Carolina. 
The footage comes from a school bus surveillance video. It showed Madalina walking down the aisle with other students. The video is dated two days before she was last seen. 
The FBI said Madalina disappeared from her home on November 23 in Cornelius, North Carolina. She was last seen wearing jeans, pink, purple and white Adidas shoes, and a white t-shirt and jacket. She was reported missing to Bailey Middle School on December 15.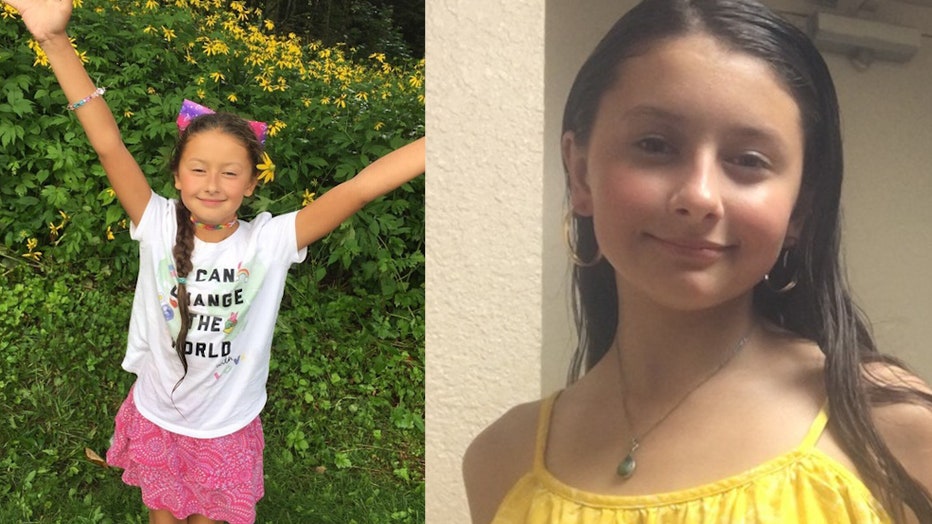 Madalina Cojocari (Credit: FBI)
RELATED: Madalina Cojocari: Authorities expand search for missing 11-year-old North Carolina girl
Over the weekend, Cornelius police arrested her stepfather, 60-year-old Christopher Palmiter, and her mother, Diana Cojocari, for failing to report the disappearance of a child.
School employees said they contacted Diana several times about her daughter's whereabouts, but it wasn't until December 15 that the mother walked into the school and told a school resource officer her daughter was missing. 
Cornelius police arrested stepfather, Christopher Palmiter, 60, and her mother, Diana Cojocari, for failing to report the disappearance of missing 11-year-old Madalina Cojocari. (Mecklenburg County Detention Center)
Federal and local authorities in North Carolina said they are expanding their search for Madalina. 
"As part of the normal investigative process, we are expanding our search area outside of the home where Madalina was last seen and that now includes Lake Cornelius," the Cornelius Police Department posted on Facebook Monday. "We are conducting additional land and water searches as a precautionary measure."
If you have any information concerning the whereabouts of Madalina Cojocari, please contact the Cornelius Police Department at (704) 892-7773. You may also contact your local FBI office, the nearest American Embassy or Consulate, or you can submit a tip online at tips.fbi.gov.
This story was reported from Los Angeles.