LAPD arrests man accused of sexually assaulting woman, stealing her car
LOS ANGELES - A man accused of sexually assaulting and robbing a woman in Los Angeles' San Fernando Valley has been arrested and authorities believe there may be more victims.
On the night of Friday, June 30, investigators with the Los Angeles Police Department said 25-year-old Cedric Tinsley entered the victim's unlocked apartment in the 19000 block of Astor Place, located near the intersection of Shirley Avenue and Nordhoff Street in Northridge. He allegedly proceeded to sexually assault her and left the scene in her vehicle, along with some of her items.
The next day, he was stopped while driving the victim's stolen vehicle near the 2700 block of East Los Angeles Street in Simi Valley. Officials said he was subsequently arrested for sexual assault during the commission of a residential burglary. 
Tinsley was charged by the LA County DA's office with rape, forced oral copulation, false imprisonment and grand theft. He is being held on a $1,2000,000 bail. 
The LAPD doesn't typically release mugshots unless they believe there are more victims.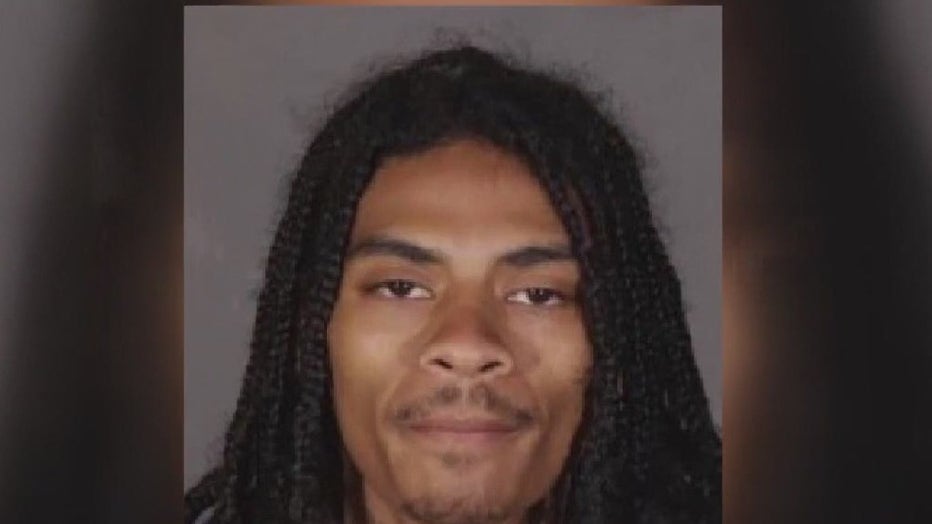 Anyone who may have been victimized by Tinsley or have more information is asked to contact Detective Danielle Tumbleson and Detective Ruben Arellano at 818-832-0609. Those who wish to remain anonymous can submit tips online at lacrimestoppers.org.