Los Angeles firefighter struck by car in Wilmington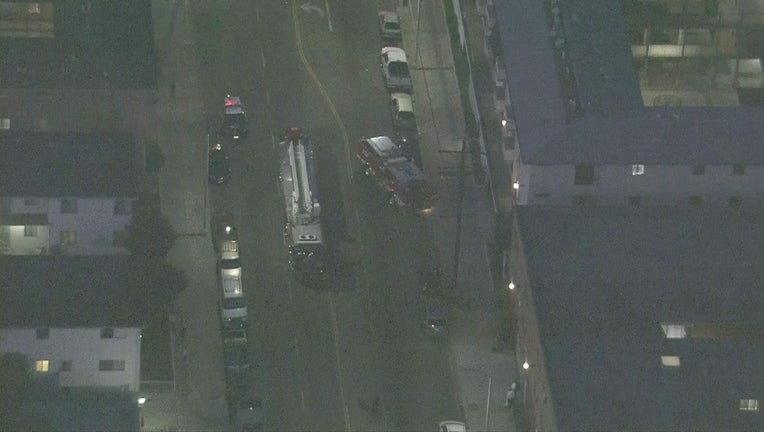 LOS ANGELES - An investigation is underway after a Los Angeles firefighter was hit by a car while on a call late Friday afternoon in the Wilmington area.
The male firefighter was taken to the hospital with non-life threatening injuries, the Los Angeles Fire Department said.
The collision happened in the 1100 block of Wilmington Boulevard just before 4:30 p.m.
No further details were immediately known. The investigation is ongoing.