Los Angeles County leaders urge public to stay 'safer-at-home' on 4th of July due to COVID-19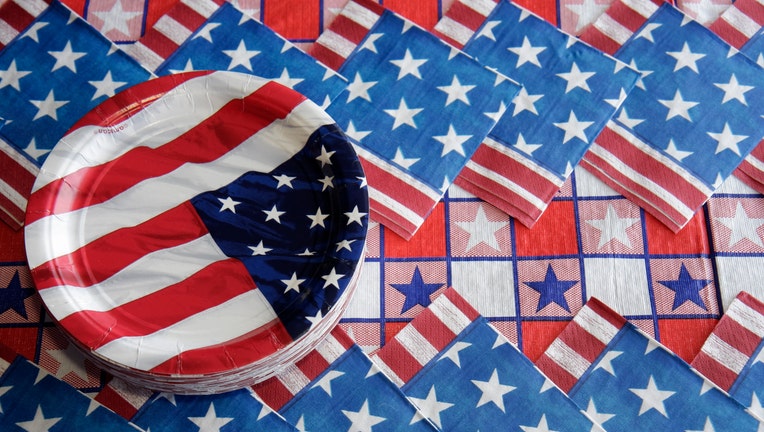 LOS ANGELES - Los Angeles County leaders issued a statement Thursday urging residents to stay home this 4th of July holiday weekend to help slow the spread of COVID-19 and ensure the healthcare system is not overwhelmed.
As of July 1, the county has reported a total of 105,507 cases and a total of 3,402 deaths. The number of coronavirus patients hospitalized in Los Angeles County reached its highest point in months, nearing peak highs of about 1,900.
County leaders are asking each resident to do their part to keep the county safe and moving ahead toward recovery.
Get breaking news alerts in the FOX 11 News app. Download for iOS or Android.
"Rather than going forth on the 4th, residents should celebrate with members of their own households, avoid large gatherings, and practice the basic rules that keep everyone safer during the pandemic: cloth face coverings, physical distancing of at least six feet from non-household members, frequent and thorough hand-washing, and resisting the urge to touch your face," the county wrote in the statement.
With coronavirus case counts and hospitalizations on the rise, earlier in the week, the county modified its health officer order in an attempt to prevent gatherings, by closing all beaches, beach parking lots, beach bike paths, beach facilities and beach accessways from 12:01 a.m. Friday, July 3, until 5 a.m. Monday, July 6. They also canceled all public fireworks displays.
RELATED: LA County beaches will be closed on 4th of July weekend, officials announce
Additionally, in order to comply with new directives from the state, the county ordered a temporary closure of indoor operations at restaurants, wineries and tasting rooms, card rooms, zoos, aquariums and museums.
RELATED: Gov. Newsom calls for immediate closure of indoor operations at sectors in 19 California counties
The new health order also requires anyone working out at a fitness facility, as well as all employees of the facility, to wear a cloth face covering and gloves at all times while inside the facility.
County officials said that although Grand Park in downtown Los Angeles will be closed to public gatherings and picnics on the holiday, its annual 4th of July Block Party will go on —virtually. It will be streamed at july4.grandparkla.org from 8 p.m. to 10 p.m.
"Like everyone else, I am impatient to reopen the economy, jump-start businesses and help people get their jobs back--but the only way to do it is by keeping each other safe," said 2nd District Supervisor Mark Ridley-Thomas. "We cannot simply wish coronavirus away, and ignoring it won't work either. We need to take precautions, like staying safer at home or wearing a mask outdoors, particularly this Fourth of July Weekend, in order to continue on the path toward recovery."
RELATED: Stay up to date on all coronavirus-related information
Los Angeles Mayor Eric Garcetti put out a similar plea on Wednesday, encouraging people to avoid gatherings of any sort this holiday weekend.
"For everything we do today, we won't see the benefits for two to three weeks, that's how this virus works," said Garcetti.
RELATED: Mayor Garcetti urges people to avoid July 4th gatherings; shares new system to show COVID threat level
"I want to remind you, you still can't gather in groups. Whether you think you can get together to celebrate something like a birthday with folks who are not in your household, even if you know them or are related to them; that is still prohibited. Gatherings and getting together with anyone, except those who you live with, will spread the virus," he added.