Two people in custody following pursuit in Woodland Hills
LOS ANGELES - Two people were taken into custody after leading deputies on a chase from Ventura County to the San Fernando Valley. 
The pursuit, initiated by the Ventura County Sheriff's Office, started in Camarillo before 2 p.m. Friday. 
The vehicle, believed to be a black Prius, is associated with a catalytic converter theft. 
The suspect drove from Camarillo to Thousand Oaks then to Woodland Hills. The suspect eventually got off the 101 freeway and traveled on surface streets near De Soto Ave. and Ventura Blvd.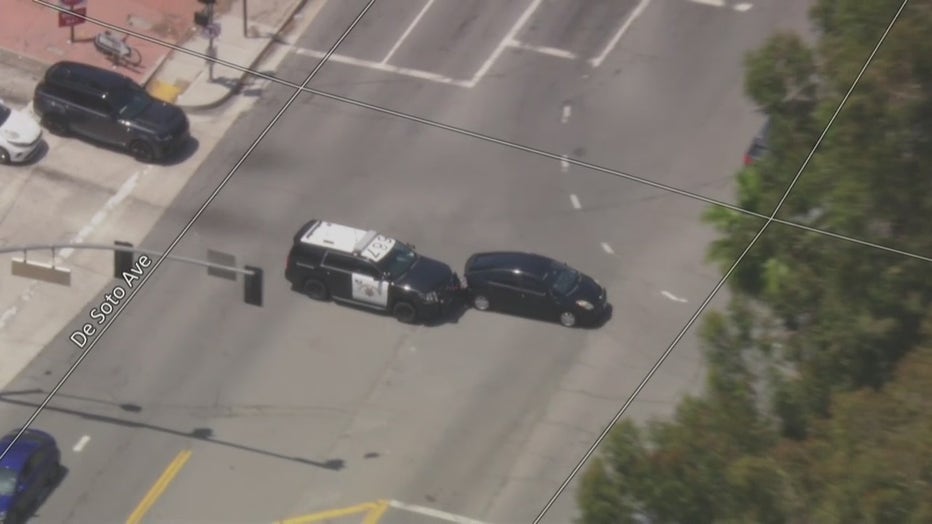 Deputies conducted two pit-maneuvers, but the vehicle continued driving, however, the bumper did partially fall off. 
As the suspect was turning right on De Soto Ave. deputies conducted a third pit-maneuver and blocked the vehicle in.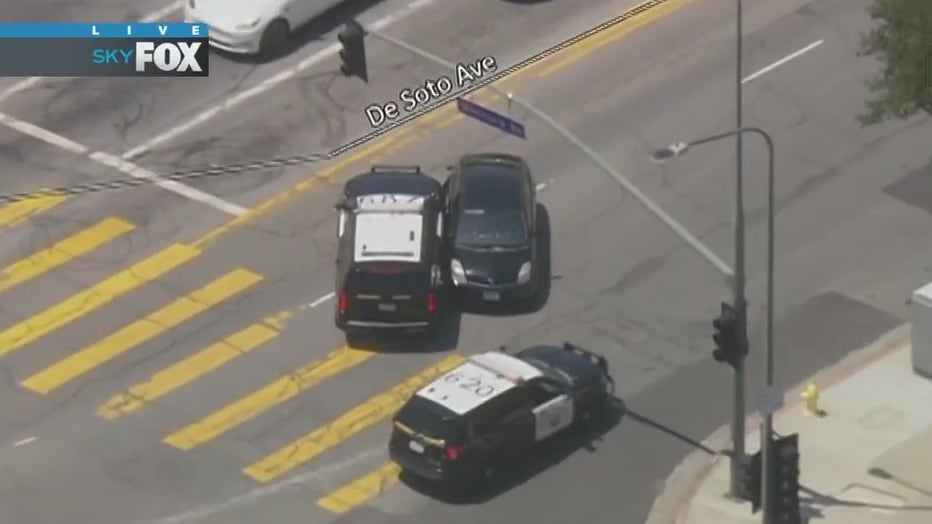 With guns drawn, the male driver waved both hands in the air and eventually stepped out of the car and was taken into custody. 
A few minutes later, a woman appeared from the vehicle and was also taken into custody.