Vegas Strip resorts used vendor to fix hotel rates: Lawsuit
LAS VEGAS - A federal lawsuit has been filed in Nevada alleging that most hotel casinos on the Las Vegas Strip have used a third-party vendor to illegally fix prices.
The suit is seeking class-action damages for hotel patrons who booked rooms in Las Vegas since 2019.
The complaint alleges that casino giants MGM Resorts International and Caesars Entertainment, along with Treasure Island and Wynn Resorts, shared information with a company that used pricing algorithms to "maximize market-wide prices."
It accuses the resorts and Rainmaker Group Unlimited, a revenue management company owned by Cendyn Group, of "algorithmic-driven price-fixing … at the expense of consumers and in violation of antitrust laws."
The suit is looking for unspecified monetary damages for "tens of thousands if not hundreds of thousands" of people based on alleged antitrust violations of the federal Sherman Act.
FOX Business has reached out to the companies involved for comment.
An MGM Resorts spokesperson provided a statement saying, "The claims against MGM Resorts are factually inaccurate, and we intend to defend ourselves vigorously against these meritless claims."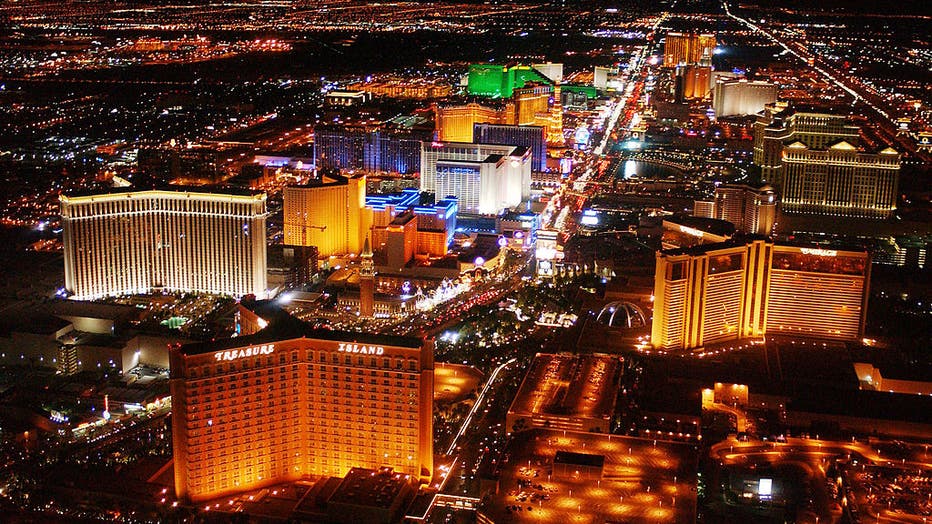 MGM Resorts operates properties including Bellagio, New York-New York, MGM Grand and Mandalay Bay.
Caesars Entertainment operates Las Vegas Strip properties, including Caesars Palace, Harrah's, the Horseshoe, Paris Las Vegas and the Flamingo.
The lawsuit points to concerns about algorithmic pricing identified in a 2017 speech by Maureen Ohlhausen, a former acting chairperson of the Federal Trade Commission.
Ohlhausen said companies provide their pricing data to "a common, outside agent" that uses the information to program its algorithm "to maximize industry-wide pricing."
The court filing said two former Rainmaker employees told attorneys the company's products are used by 90% or "just about every" property on the resort-lined Las Vegas Strip. The lawsuit didn't identify the former employees.
The average daily room rates for Strip resorts hit record highs in 2022, topping $200 a night in October, according to the Las Vegas Review-Journal.
The Associated Press contributed to this report.