LAPD searching for suspects who fled overturned vehicle in Brentwood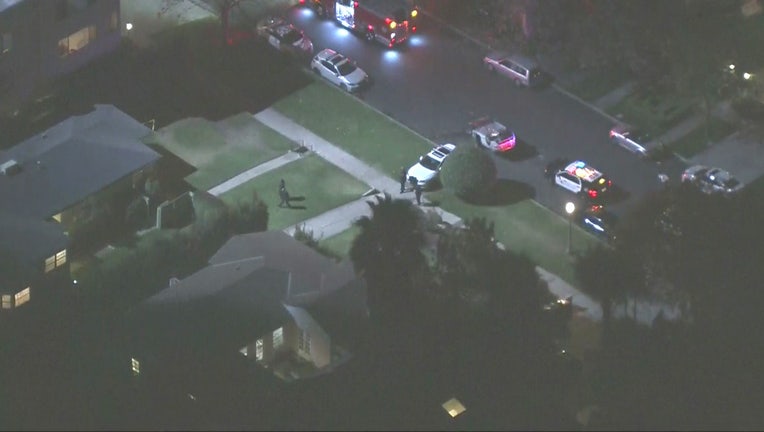 LOS ANGELES - LAPD is out in full force and has set up a perimeter around the 700 block of S. Moreno Drive in the Brentwood area searching for at least two suspects Friday evening.
The suspects appear to have crashed into a stop sign in the 500 block of S. Avondale Avenue and flipped the vehicle they were driving before taking off on foot into the neighborhood, according to the Los Angeles Police Department.
A K-9 unit is assisting with the suspect search. One of the suspects was eventually taken into custody but the second suspect remains on the loose.
The incident began at about 5:45 p.m. LAPD says the suspects were wanted for burglary.
No other information was immediately known. The investigation is ongoing.