LAPD investigating bizarre multi-car collision in South LA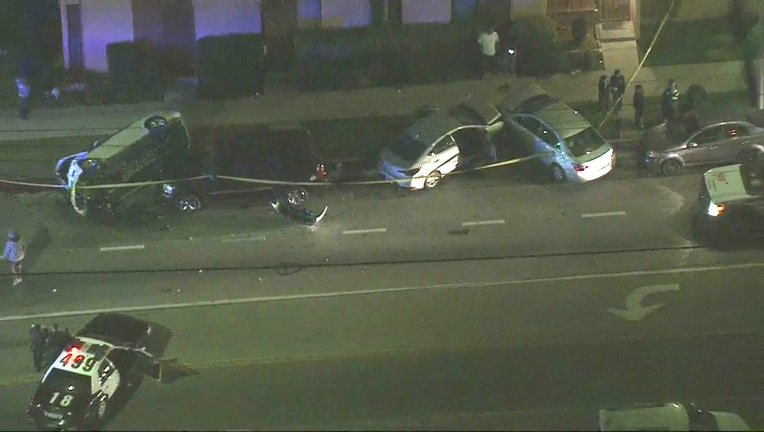 LOS ANGELES - Los Angeles police are investigating a bizarre multiple-vehicle crash Friday night in South L.A.
At least four vehicles were involved in the collision. Three people were taken to a local hospital in unknown condition. Their age and gender were not immediately known.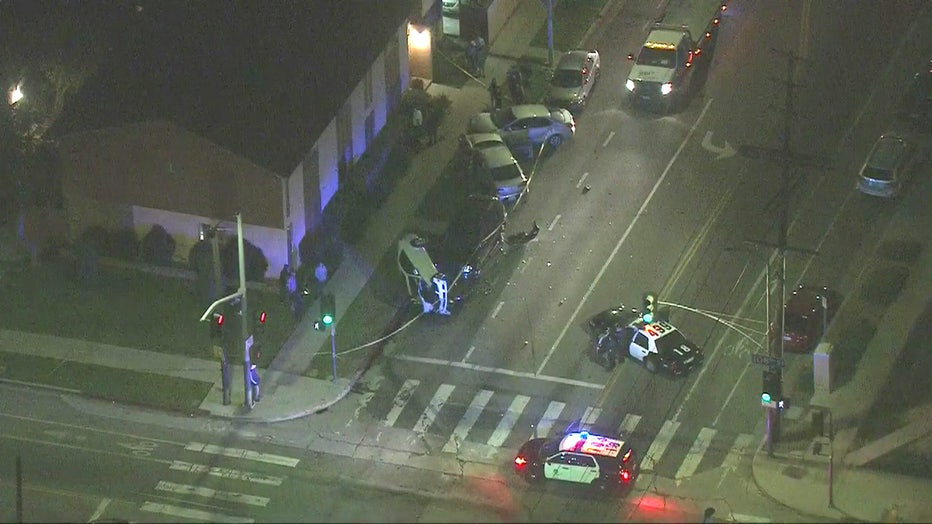 The crash happened shortly before 8:30 p.m. in the area of W. 108th Street and Hoover Street. The immediate area is closed off for the investigation.
No further details were immediately known. This is an ongoing investigation.