LAFD airlifts woman after 100-foot crash down cliff off Mulholland Drive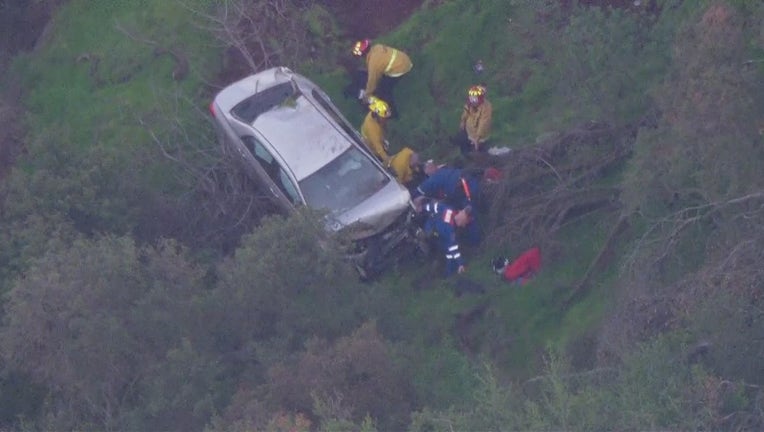 article
LOS ANGELES - Firefighters are working to help a woman who seemingly drove off an embankment on Mulholland Drive in the Beverly Crest area of Los Angeles Saturday evening, officials announced. 
The crash was reported just before 5 p.m. Saturday. According to the Los Angeles Fire Department, the crew found the truck about 100 feet down the embankment off Mulholland just north of Skyline Drive, with one person seen outside the vehicle. When crews were able to get down to the car, they found a 35-year-old woman. 
Crews originally planned to drag the woman back up the cliff, but then decided that an air lift would be more appropriate due to the severity of her injuries. The woman was in "at least serious condition," LAFD spokesperson Margaret Steward said in a statement.
Images from SkyFOX showed crews treating the woman. The front of the silver colored car appeared bashed in. Minutes later, an LAFD helicopter arrived to lift the woman and transport her to the hospital
The rescue effort has closed Mulholland between Laurel Canyon Boulevard and Coldwater Canyon Avenue.