LA County seeks penalties vs. Sun Valley church over indoor services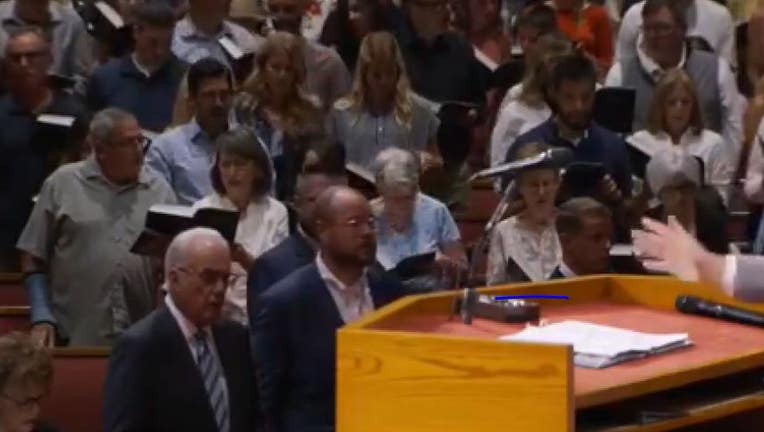 LOS ANGELES - Los Angeles County is asking a judge to impose penalties against a Sun Valley church that county health officials maintain has repeatedly violated public health and court orders needed to slow the spread of COVID-19.  
RELATED: Stay up to date on all coronavirus-related information
County officials said Grace Community Church has continued to hold large, indoor services, dramatically increasing the potential for COVID-19 transmission, despite the fact that most residents, businesses and institutions are following the health orders and many faith organizations have willingly moved their services outdoors. 
RELATED:  LA County files lawsuit against Sun Valley church refusing to halt indoor services
Church attorney Jenna Ellis could not be immediately reached for comment.  
A hearing was set for Thursday in downtown's L.A. County Superior Court.  
RELATED: Sun Valley church refuses to close despite pandemic
On Saturday, the 2nd District Court of Appeal ruled that the church must cease holding indoor services, but the church did so anyway on Sunday, according to the county's statement, which did not state whether the penalties the county will seek are financial in nature.  
RELATED: Newbury Park church defying orders to halt indoor services
Health officials continue to offer to share with Grace Community Church educational awareness and practical guidance for conducting services outdoors in ways that prioritize the health of their congregation as well as the broader community, according to the county's statement.
Get breaking news alerts in the FOX 11 News app. Download for iOS or Android.