Kobe Bryant memorial: What you need to know before going to Staples Center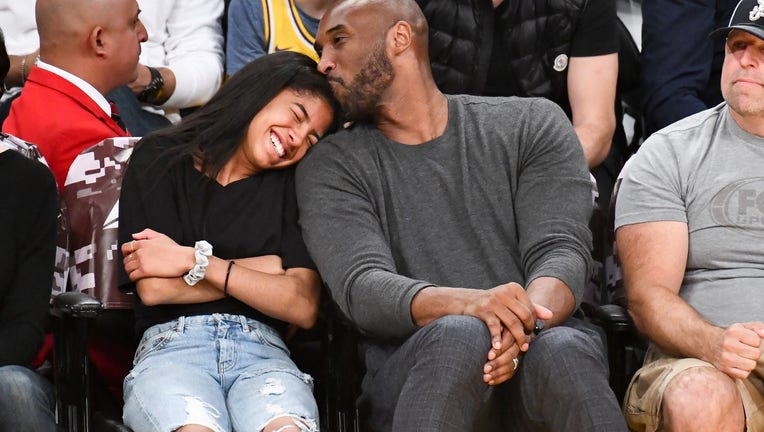 article
LOS ANGELES - In preparation of Kobe and Gianna Bryant's public memorial officials at Staples Center are sending a stern warning to fans.
The Los Angeles Police Department, officials at Staples Center and the Bryant family are encouraging people not to come to LA Live on Monday unless they have a ticket or parking pass in order to pick up a parking pass. 
The police department plans on closing several roads in the area to manage vehicle and pedestrian traffic. Officers will have checkpoints throughout the area to make sure those entering have tickets. 
"There will be nothing to be seen here. Our restaurants at LA Live will be opening up right after lunch, pretty much midway through and almost to the end of the memorial. None of the TV screens on the restaurants that are facing outside will be shown," said Staples Center President Lee Zeidman.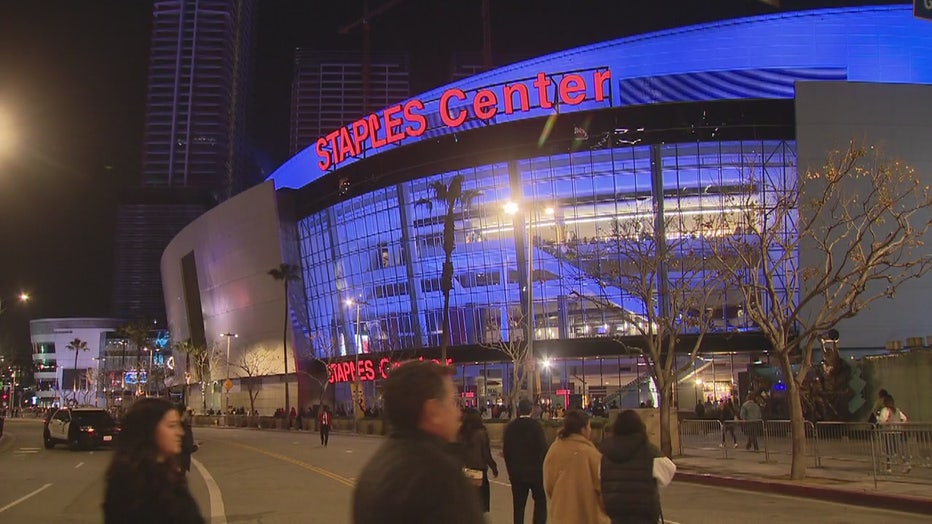 RELATED: News related to the life and death of NBA legend Kobe Bryant
The back side of LA Live will be barricaded as well as the front side of the Staples Center. 
Tickets will be checked at both checkpoints at LA Live and Figueroa. The only streets that will be shutdown are Georgia St. and Chick Hearn Ct, police said during a press conference Friday morning. Major streets -- such as Pico and Olympic boulevards -- near the arena
will remain open.
"This is, to be clear, a ticketed worldwide event at this location,'' police Chief Michel Moore said. "And what that means is, if you don't have tickets and credentials, you will not be allowed into this venue. ... The point there is, do not impact the rest of the Los Angeles downtown community by trying to come here and be part of something that you'll not be a part of.''
Doors for the memorial open at 8 a.m., ticket holders are encouraged to arrive early and be in their seats by 9:45 a.m. The memorial will start promptly at 10 a.m. officials say. 
"We hope everyone heeds the message and stays in their offices surrounded by their friends or at home with their family and loved ones because it's going to be a very emotional memorial for that day and we want people to enjoy it," Zeidman added.
Those without tickets will not be allowed inside. Officials say the memorial will not be televised on any of the big screens at LA Live. 
The Staples Center holds roughly 20,000 people, but more than 90,000 reportedly registered to buy tickets. Because the number of fans who pre-registered far exceeded the 20,000 seats, most of them received an email from Ticketmaster saying they were still on a waitlist. 
Ticket prices for the memorial ranged from $24.02 to $224. The ticket prices, along with the date of the event, are all in recognition of Bryant's jersey number, 24, and Gianna's number 2. All funds and ticket sales gathered from the memorial will to go to the Mamba and Mambacita Sports Foundation.
Get breaking news alerts in the FOX 11 News app. Download for iOS or Android.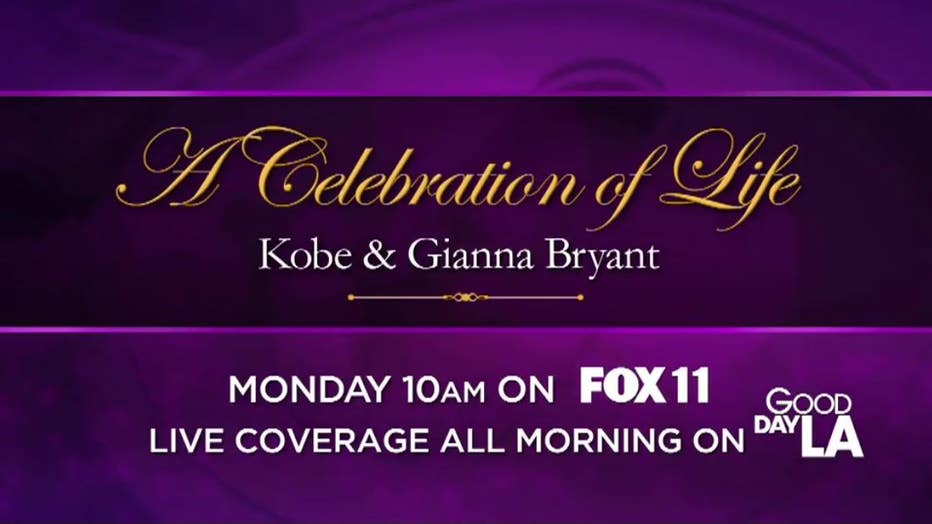 FOX 11 will have full coverage of the memorial starting Monday morning with a special edition of Good Day LA live from Staples Center.    
We'll broadcast and live stream the entire 'Celebration of Life for Kobe and Gianna Bryant' beginning at 10 a.m.