Katharine McPhee, David Foster son's nanny identified as woman killed in car dealership crash: report
LOS ANGELES - New details have emerged after singer Katharine McPhee abruptly left her joint tour run in Asia with husband David Foster following a "horrible tragedy."
TMZ reported that the nanny for the couple's son, Yadira Calito, was the woman who was killed on Wednesday, Aug. 9 at Hamer Toyota in Mission Hills. However, her identity has not been released by the Los Angeles County Medical Examiner's Office.
The tragedy occurred when a police investigator said that morning, an elderly woman driving a RAV4 allegedly hit the accelerator instead of the brake, going into the covered service bay driving and crashing into a customer reception area at the dealership.
PREVIOUS COVERAGE: Customer dragged 20-feet to her death when elderly driver hits gas instead of brake at car dealership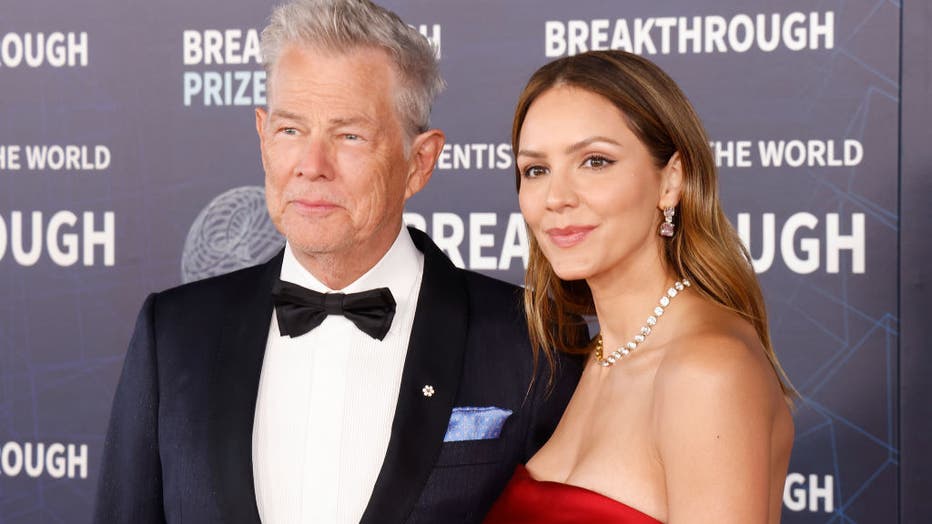 Katharine McPhee and David Foster attend the 9th annual Breakthrough Prize ceremony at Academy Museum of Motion Pictures on April 15, 2023 in Los Angeles, California. (Photo by Taylor Hill/Getty Images) (Getty Images)
An official with the Los Angeles Fire Department said that a 55-year-old woman described as a customer at the dealership was dragged 20-feet and briefly trapped beneath the vehicle before she was freed by bystanders. She was taken to a hospital in grave condition where she died, police said.
On Friday, McPhee shared with her fans on social media, "It's with a heavy heart I announce I have to miss our final 2 shows of our Asia run. David and I have had a horrible tragedy in our family and at least one of us needs to get back home to our family."
The post continued to say, "Please know how sorry I am and how much I wish to return one day and perform for you all."
Two men who worked at the dealership - a 23-year-old man and a 35-year-old man - were also injured, including one with a head wound, but their injuries were considered non-life-threatening, according to the fire department. Both are expected to make a full recovery.  
The investigation is ongoing. 
City News Service contributed to this report.