Jesse Murillo: Jury awards nearly $24 million to mom of Navy veteran killed in LAPD shooting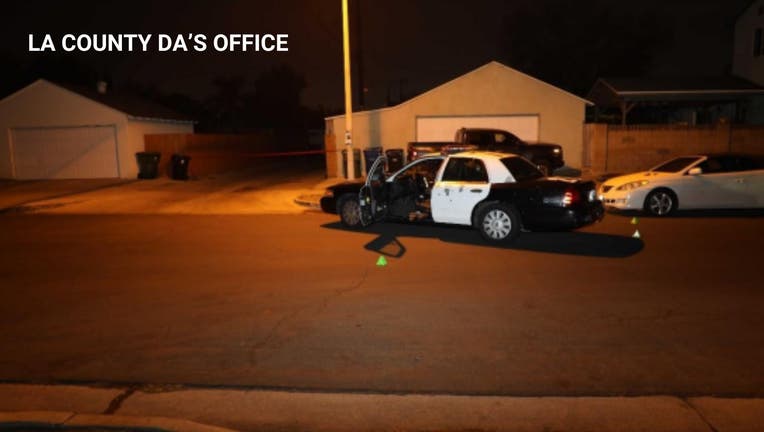 article
LOS ANGELES - A federal jury awarded $23.8 million in damages to the mother of a man who was fatally shot by two Los Angeles police officers while he was holding a metal bar that police initially believed was a machete.
Jesse Murillo was fatally shot Dec. 23, 2017, near his home in the 8100 block of De Soto Avenue in Canoga Park, where officers had responded to a family disturbance call. At the time, police said officers who responded to the scene found a person with a dislocated shoulder who was allegedly injured during an altercation with Murillo.
According to police, Murillo fled on foot to an alley, where he was confronted by police and the shooting occurred.
Investigators initially said the man had been wielding a machete, but police later said it turned out to be a metal bar.
Murillo was a Navy veteran.
In 2020, the Los Angeles County District Attorney's Office declined to file any charges against Officers Christopher Montague and Fred Sigman, saying they were "legally justified" in firing their service weapons at Murillo.
In their report on the shooting, prosecutors noted that Murillo "sprinted in the direction of Sigman" while holding what the officers reasonably believed was a machete but wound up being a metal tool.
On Friday, however, a federal jury in downtown Los Angeles awarded Murillo's mother $23.8 million in damages, according to attorney Dale Galipo.
"I'm very pleased with the verdict and grateful to the jury for having the courage to announce in open court that the officers used excessive and unreasonable force and give a fair damage award showing the value of human life," Galipo told the Los Angeles Times following the verdict.
Galipo told the paper Sigman and Montague fired seven shots at Murillo without giving him adequate warning or time to comply. Murillo was struck four times. Galipo said evidence at trial showed the trajectory of the shots contradicted claims that Murillo was running toward the officers when he was shot, but he was actually running away from them, The Times reported.
According to The Times, the verdict is one of the largest payouts ever awarded in an LAPD shooting case.