'Jane Doe' who has been at hospital for 10 days identified, returning home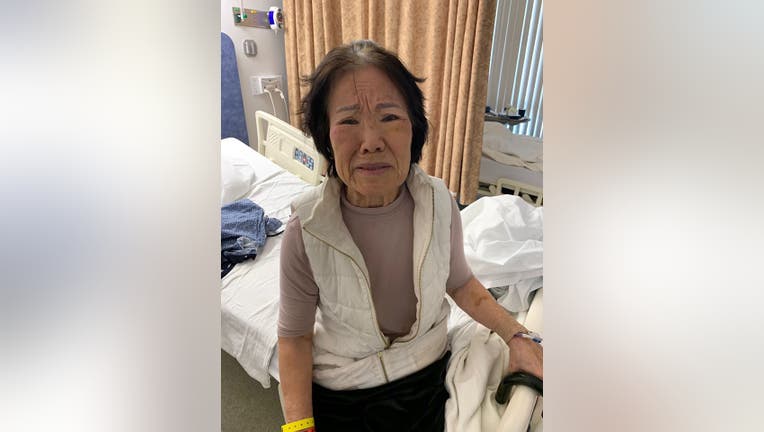 VICTORVILLE, Calif. - According to the San Bernardino County Sheriff's Station, 'Jane Doe' has been identified on Tuesday evening and will be returning to the Los Angeles area where she lives.
They want to thank everyone that shared her information and getting the word out to help identify her, authorities said.
Authorities Tuesday were asking for the public's help identifying a woman who has been at a local hospital for the past 10 days.
The Victorville Police Department posted a photo of the woman, who they referred to as "Jane Doe," on their Facebook page. According to the post, the woman was found on November 9 in the area of Valley Center Drive and La Paz Drive. She was then transported to an area hospital where she has since been receiving care.
Authorities said the woman remains confused and has not been able to provide medical personnel nor law enforcement with her name, age, or place of residence.
"When she arrived at the hospital she was wearing a tag on her shirt with the name Annie Kim, however, deputies have been unable to confirm that is her name," the department stated.
The woman is approximately 5 feet tall, 115 pounds and has brown hair and brown eyes. She was wearing a purple shirt, a white vest jacket, and black pants when she was admitted to the hospital.
Anyone with information about the identity of "Jane Doe" was asked to contact Deputy Z. Pritchett at the Victorville Police Department at 760-241-2911 or Sheriff's Dispatch at 760-956-5001.
FOX 11 Digital Producer Shelly Insheiwat contributed.