Investigation into photo of educators posing with noose at a Palmdale school completed
PALMDALE, Calif. - The Palmdale school board will meet at 8:30 a.m. Friday morning to discuss the outcome of a months-long investigation into a controversial photo that went public showing four first grade teachers smiling while holding a noose.
Here is that picture that was reportedly taken by the Principal of Summerwind Elementary School last spring.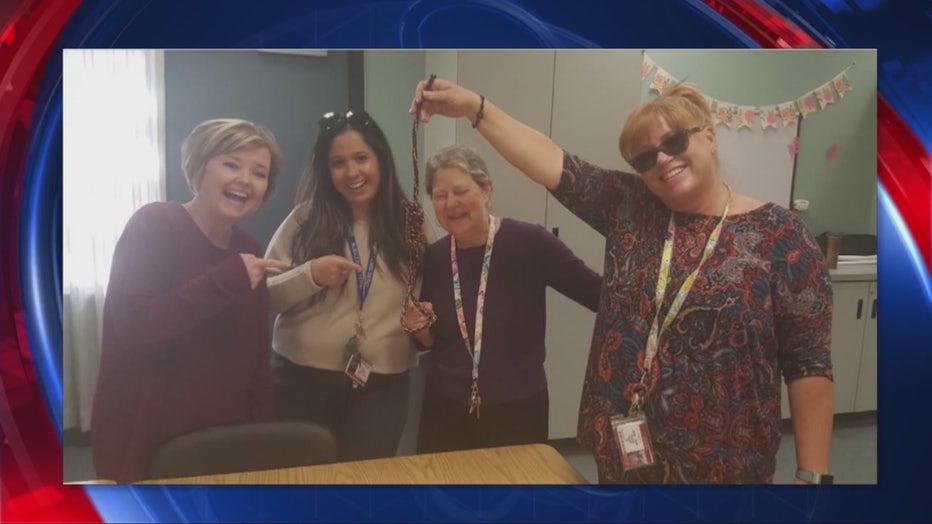 Principal Linda Brandts sent the photo to the entire staff in May. The picture drew outrage among some staffers who accused the principal and the teachers of being racist.
Related: Photo of educators posing with noose at a Palmdale school causes uproar
Another teacher at the school reported the picture to the superintendent and also posted it on social media where it went viral. The photo then drew outrage among parents and the community. Some saying the district has problems with racism and that black and Hispanic kids are unfairly targeted. 
The district placed the teachers and the principal on paid leave pending the outcome of the investigation. Since then, the principal of Summerwind Elementary, Linda Brandts, resigned in July.
Since then, Superintendent Raul Maldonado said the district has been working with the African American Parent Advisory Council to promote multiculturalism. 
The intent of the picture and why it was sent out still remains unclear. There are some theories out there but nothing has been confirmed.
A 36-page report on the findings of the investigation will be released Friday at 3:30 p.m. Board members will be consulting with attorneys to determine next steps regarding the employment status of the four teachers.