Idaho murder timeline: Affidavit reveals how 16 minutes depict shocking scene
MOSCOW, Idaho - A newly unsealed filing in the murders of four University of Idaho students includes several pieces of a puzzle that depict a blurry picture of what happened inside an off-campus house in Moscow, Idaho, on Nov. 13, 2022.
Police believe Bryan Kohberger fatally stabbed Kaylee Goncalves, Madison Mogen, Xana Kernodle and Kernodle's boyfriend Ethan Chapin between 4:00 a.m. and 4:25 a.m., according to a probable cause affidavit that was released Thursday.
That time frame can be narrowed down to a 16-minute window between 4:04 a.m. and 4:20 a.m.
The first time is when police see what they believe is Kohberger's white Hyundai Elantra driving into the area, and the second time is when the same car is seen on a security camera speeding away.
RELATED: 'He lit up many of my dark days:' Loved ones remember WA student killed in U. of Idaho quadruple homicide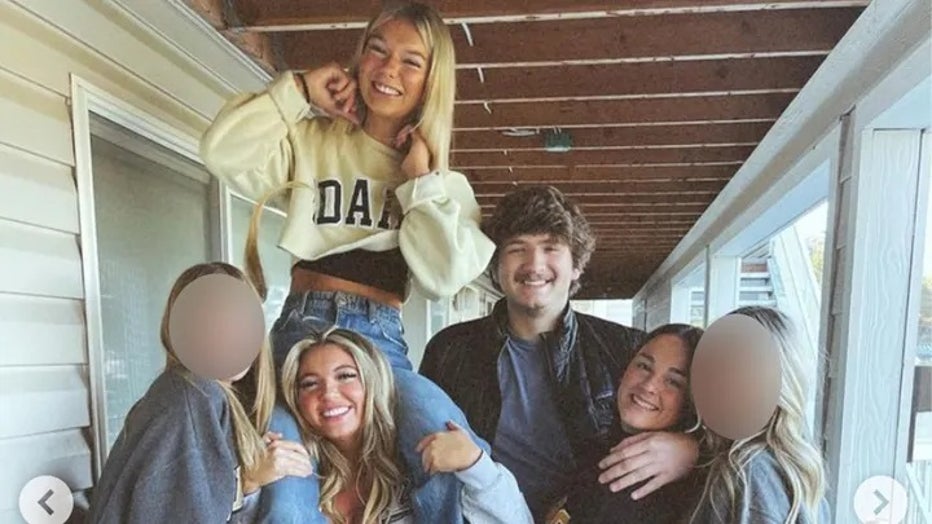 Ethan Chapin, 20, Xana Kernodle, 20, Madison Mogen, 21, and Kaylee Goncalves, 21, along with the women's two other roommates in Kaylee Goncalves' final Instagram post, shared the day before the slayings. (@kayleegoncalves/Instagram)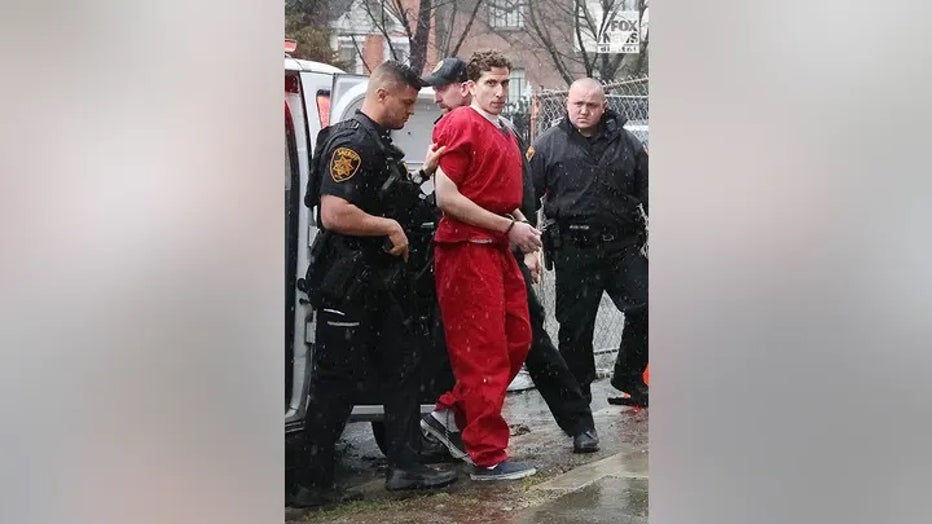 Bryan Kohberger arrives at the Monroe County Courthjouse in Stroudsburg, Pennsylvania, Tuesday, Jan. 3, for his extradition hearing. Kohberger is charged with the murders of four University of Idaho students in November. (The Image Direct for Fox New
4 a.m.
By about 4 a.m. on Nov. 13, the occupants of the King Road house that night — the four victims and two survivors identified in the affidavit as D.M. and B.F. — were asleep, except for Kernodle, who received a DoorDash delivery around that time, according to the affidavit.
RELATED: 'The boy ain't right:' Former homicide detective gives his take on Idaho murder suspect
4:04 a.m.
A 2015 white Hyundai Elantra, believed to be driven by Kohberger, is seen driving into the area, according to the affidavit. Police said it was the fourth time he passed by the house that morning, starting at 3:29 a.m.
"It can be seen driving eastbound on King Road, stopping and turning around in front of 500 Queen Road #52 and then driving back westbound on King Road. When Suspect Vehicle I is in front of the King Road Residence, it appeared to unsuccessfully attempt to park or turn around in the road," the affidavit says. 
"The vehicle then continued to the intersection of Queen Road and King Road where it can be seen completing a three-point turn and then driving eastbound again down Queen Road."
RELATED: Idaho murder victims: Who were Ethan Chapin, Xana Kernodle, Kaylee Goncalves, Madison Mogen
4 a.m. to 4:17 a.m.
The filing didn't include a specific time when Kohberger allegedly entered the house, but it included three major actions during this time frame. 
The first was D.M. waking up at about 4 a.m. to what sounded like Goncalves playing with her dog, but a "short time later, D.M. said she heard who she thought was Goncalves say something to the effect of 'there's someone here,'" the affidavit says. 
"A review of records obtained from a forensic download of Kernodle's phone showed this could also have been Kernodle as her cellular phone indicated she was likely awake and using the TikTok app at approximately 4:12 a.m," according to the affidavit.
RELATED: Shocking court documents reveal police began suspecting Kohberger less than 2 weeks after Idaho murders
D.M. looked out of her bedroom but didn't see anyone. She opened her door again when she heard crying from Kernodle's room and "a male voice say something to the effect of, 'It's ok, I'm going to help you,'" the affidavit says.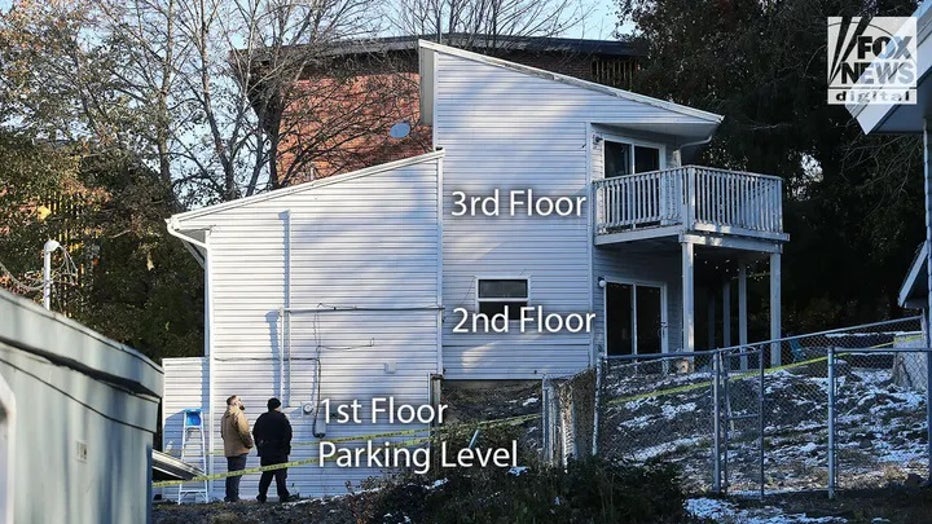 The home where four University of Idaho students were murdered Nov. 13. (Derek Shook for Fox News Digital)
Finally, D.M. opened her door a third time and saw "a male figure clad in black clothing and a mask that covered the person's mouth and nose walking towards her," according to the affidavit. 
"D.M. described the figure as 5'10" or taller, male, not very muscular, but athletically built with bushy eyebrows. The male walked past D.M. as she stood in a 'frozen shock phase.' The male walked towards the back sliding glass door. D.M. locked herself in her room after seeing the male."
RELATED: Idaho Murders: Newly released affidavit charges Bryan Kohburger with 4 counts of murder and burglary
She told police that she didn't recognize him. 
4:17 a.m.
A security camera located less than 50 feet from Kernodle's bedroom picked up "distorted audio of what sounded like voices or a whimper followed by a loud thud" and a dog can be heard barking. Goncalves' dog was found in her bedroom when police responded later that day.
MOSCOW, IDAHO - JANUARY 05: Bryan Kohberger looks toward his attorney, public defender Anne Taylor, right, during a hearing in Latah County District Court on January 5, 2023, in Moscow, Idaho. Kohberger has been arrested for the murders of four University of Idaho students in November 2022. (Photo by Ted S. Warren - Pool/Getty Images)
4:20 a.m.
The white Elantra, which hadn't been seen since 4:04 a.m., drives from King Road "at a high rate of speed," the affidavit says. 
Kohberger was ultimately arrested in late December in his parents' Pennsylvania home and then extradited to face charges in Moscow that include four counts of murder and felony burglary.
RELATED: Bryan Kohberger's phone pinged at Idaho murder scene hours after killings and 12 times prior: investigators
The Moscow Police Department continues to urge the public to submit any images or information that they think could be important or useful to their investigation. They can do so by calling 208-883-7180, submitting tips through tipline@ci.moscow.id.us and sending digital media here.