Murder suspect sought in Huntington Park convenience store attack
HUNTINGTON PARK, Calif. - Homicide detectives with the Los Angeles County Sheriff's Department sought the public's help in locating the suspect who allegedly beat a man to death outside a convenience store in Huntington Park.
On Friday around 1:53 a.m., LASD deputies were called to the 5600 block of Pacific Boulevard regarding a person who was not breathing. When first responders arrived, they found the victim in his 60s with blunt-force trauma to his upper torso. He was declared dead at the scene and his name has not been released by authorities.
Later in the investigation, officials discovered the victim was standing outside the store when he was confronted by a suspect who began to attack him, seemingly unprovoked. The victim was pushed down to the ground and was apparently kicked and punched during the attack.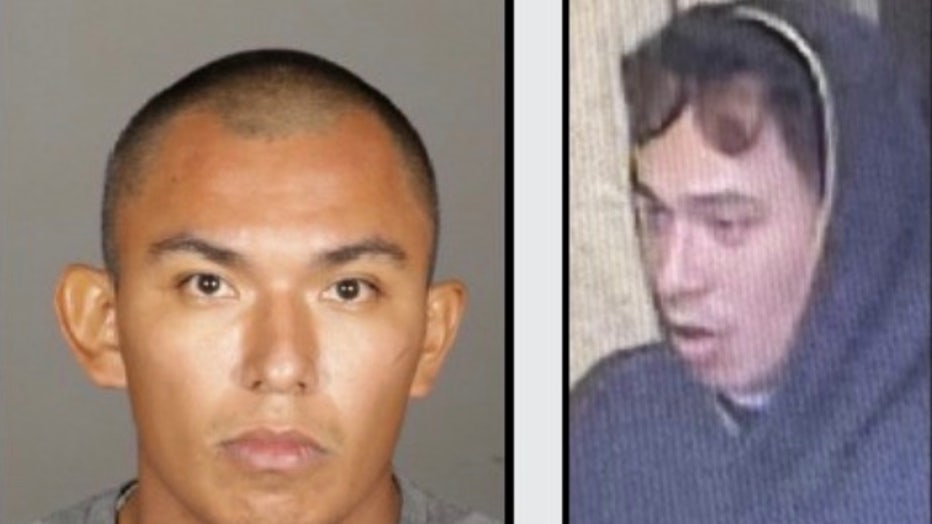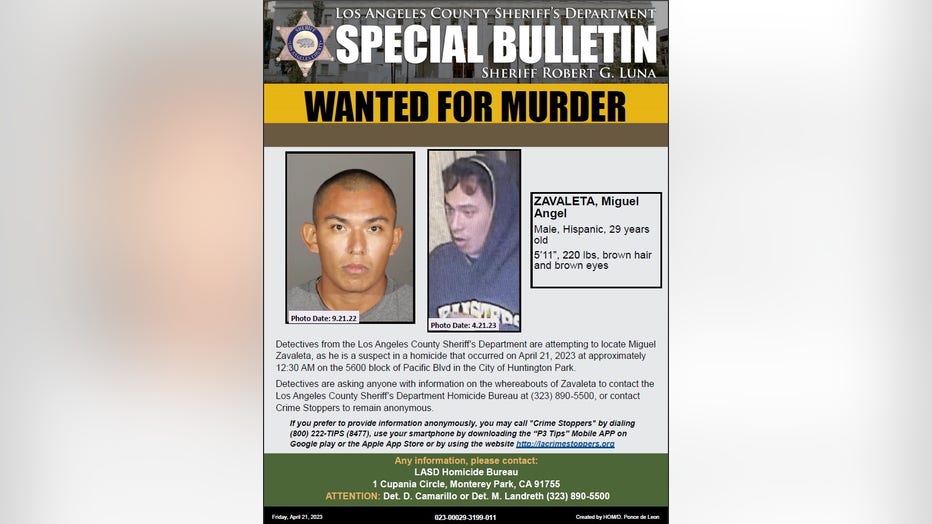 The suspect has been identified as Miguel Angel Zavaleta. He was described by authorities as a Hispanic man who is around 29 years old, stands at 5 feet 11 inches, 220 pounds, with brown hair and brown eyes.
Those with information on Zavaleta's whereabouts are asked to contact the LASD Homicide Bureau at 323-890-5500. Those who wish to report anonymously can submit tips online to LA Crime Stoppers.