How San Bernardino County is making sure their first responders don't get sick during pandemic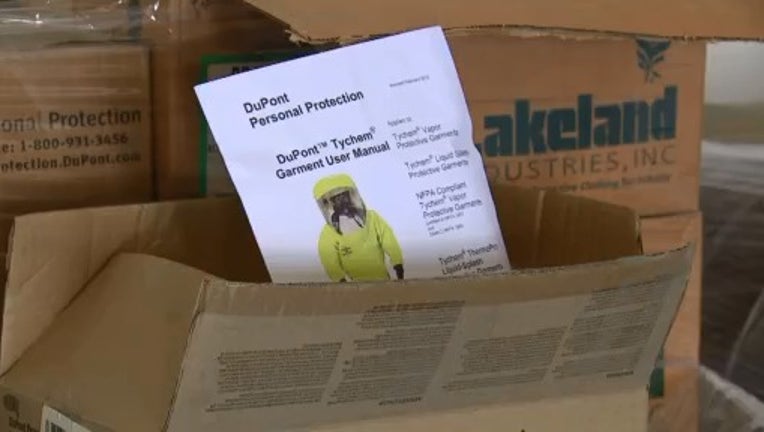 SAN BERNARDINO COUNTY, Calif. - We've seen this before during massive fires, but never for health responses. To ensure that service to the public is not interrupted during the coronavirus pandemic, all 18 fire stations in San Bernardino County will go under one flag, one regional management team.
For example, if the Ontario fire station has lost personnel because they are home in quarantine or taking care of quarantined loved ones, resources from another station can be sent in to make sure that services in that area continue.
The team was formed on March 6 to ensure they have necessary protective gear. So, this central command now becomes the gathering and distribution spot for all masks, hazmat suits and other items that a particular station may need. 
RELATED: CoronavirusNOW.com, FOX launches national hub for COVID-19 news and updates. 
At this point, 13 San Bernardino County first responders are self-quarantining, not because they tested positive (those results are still being processed) but as a precaution, due to possible exposures.
Testing for everyone in the county is increasing, with one testing site today at the Orange Show, and more planned for the areas of Victorville, the high and low desert, west county and the mountain regions. Those location dates will be announced next week. 
Get breaking news alerts in the FOX 11 News app. Download for iOS or Android.