Homicide investigation underway in Thousand Oaks neighborhood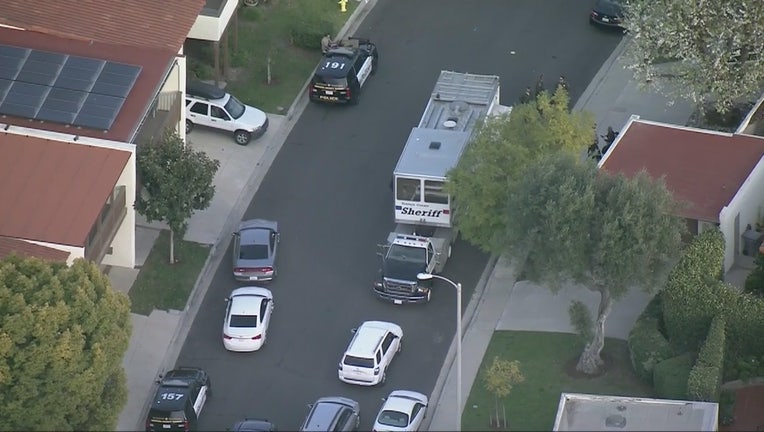 article
THOUSAND OAKS, Calif. - An investigation is underway into a homicide that occurred in the 900 block of Woodlawn Drive in the city of Thousand Oaks Tuesday afternoon.
The Ventura County Sheriff's Office says deputies arrived on scene shortly before 2:30 p.m. and located an adult man and a woman inside a home suffering from significant wounds. Authorities did not say how the two individuals suffered those wounds.
Both individuals were taken to a local hospital where the woman was pronounced dead and the man remains in unknown condition.
Authorities believe this may be an isolated incident and the public is not in any danger. There are no outstanding suspects, according to the Sheriff's Department.
Neither the man and woman have been identified by authorities. Homicide detectives are working on the circumstances that led to the killing. No further details were immediately known.