High school student gives back during COVID-19 crisis by tutoring kids for free
SHERMAN OAKS, Calif. - Emme Shaffer's idea is fairly simple and straightforward,  tutor younger students for free. 
The junior at the prestigious Buckley School in Sherman Oaks started this online one on one program about a week ago, enlisted about a dozen of her friends to help.
RELATED: Stay up to date on all coronavirus-related information
"I wanted to do my part to promote educational equity,'' Shaffer said.
She knows she's been fortunate, she could afford a tutor if, she needed one, but not everyone's in that position, far from it.  
So far they're close to ten sign-ups, they focus on K- 8th, and they volunteer their time seven days a week. 
Get breaking news alerts in the FOX 11 News app. Download for iOS or Android.
FOX 11 spoke to Emme and a 'client', a young 8th grader, and they were both feeling good about how it's working out.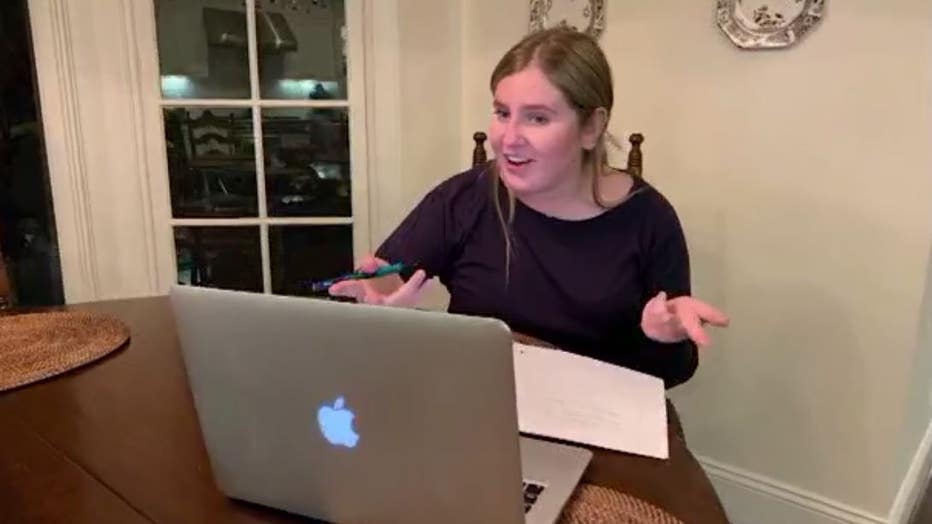 The 13-year-old told us, "I never really liked math with her help she showed me the simplest way to do things and the fastest way so I don't get left behind." 
As for questions about the qualifications of these free tutors versus spending for a more established organization with professional instructors? 
"The parents have to put a little bit of faith in us. we're all qualified we're all in honors and AP classes, and we do only tutor K-8 so we give them assurance we do know the subject we're talking about. 
You can check it out here: www.tutor-together.com.