Heroes Among Us: Living Spaces repurposes manufacturing facility to make face masks
LA MIRADA, Calif. - California-based furniture retailer Living Spaces has repurposed its manufacturing facility to make face masks for the community and healthcare professionals in an effort to help reduce the spread of COVID-19 in Southern California.
Living Spaces has donated over 85,000 masks to the medical community: 60,000 masks to Kaiser Permanente, 5,000 to Children's Hospital of Los Angeles, 15,000 to Cedars-Sinai and 5,000 to Keck Medicine of USC.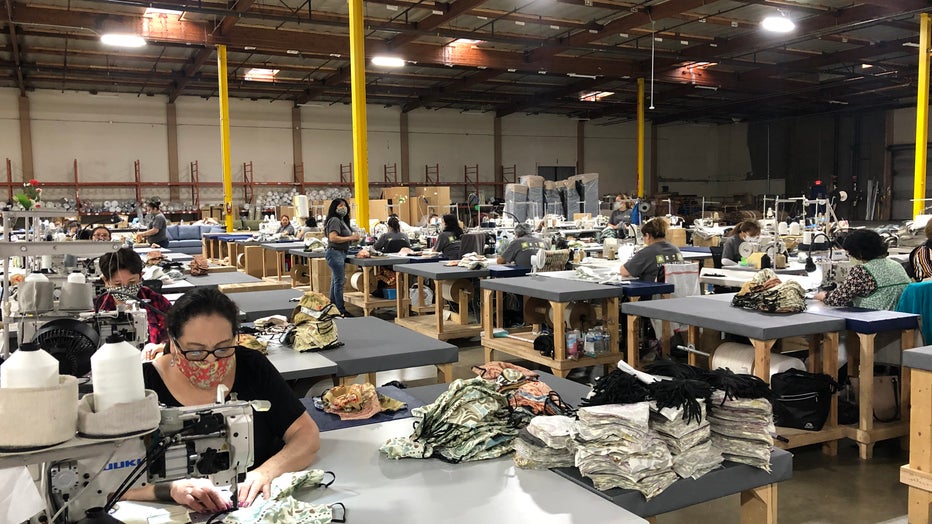 Living Spaces is also selling masks to the public with a "Buy One Mask, Give One Mask" initiative, where non-clinical masks will be available for purchase online, and Living Spaces will match each purchase with a donation to local hospitals.
Options are now available for purchase through the Living Spaces website.
If you know some "Heroes Among Us" let us know here at FOX 11. And if you want to reach out to the people we just introduced you too just write to me at FOX 11.
Get breaking news alerts in the FOX 11 News app. Download for iOS or Android.