Heroes Among Us: A resource of support from one nurse to other nurses
LOS ANGELES - With the coronavirus crisis one nurse is on the front lines in supporting other nurses. Cara Lunsford founded the Holliblu app and website as a resource for nurses when it comes to jobs and support. With the outbreak, she wanted to up its role during this critical time.
Lunsford says it's a very scary time for the nurses "because we don't have any choice, we have to work."
Lunsford works in-home health care but has worked everything from hospice care to Children's hospital in her thirteen-year career.
Get breaking news alerts in the FOX 11 News app. Download for iOS or Android.
She's a mom too and became concerned about her own childcare needs when her child had his school close due to Safer At Home orders.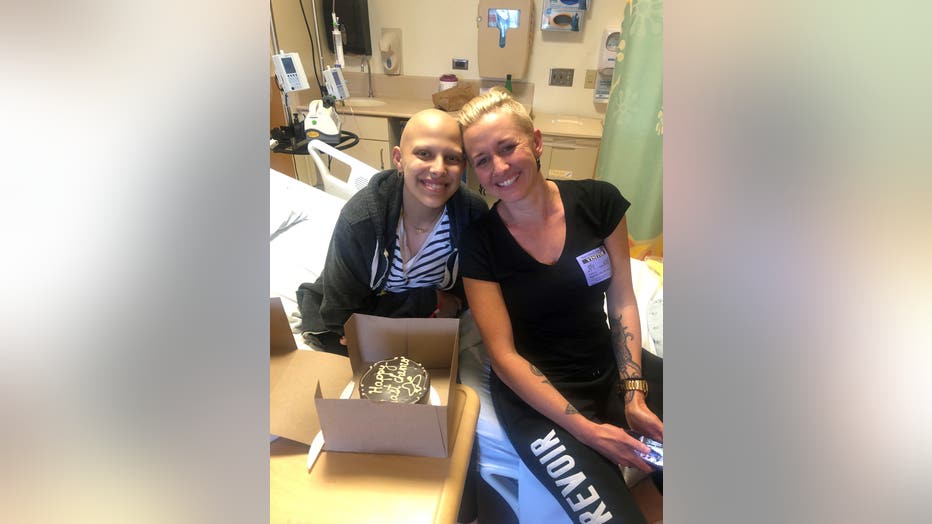 Holliblu added a program called Nurse Kid Watch to help nurses volunteer to support one another with child care. The Sitter City Agency also partnered with Holliblu to waive membership fees for screened sitters.
RELATED: CoronavirusNOW.com, FOX launches national hub for COVID-19 news and updates.
Holliblu got a little extra attention from celebrities who helped out with awareness. Musicians Michael Buble, and Gilby Clarke (Guns N Roses fame) joined actors Jack Black and Fran Drescher in posing for photos with the app.
Singer Matt Goss who lost his mother to cancer donating his song "Strong."
Do you know of a person or company that is going above and beyond to help others during this time? We want to hear from you, submit your nomination here.