Gusty winds expected to slam Southern California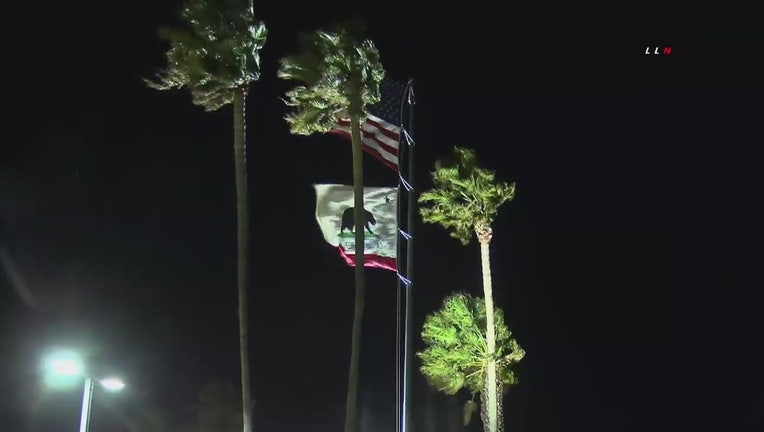 article
LOS ANGELES - Strong winds were expected throughout Southern California Monday, forecasters said. 
 Forecasters downgraded a high wind warning to a high wind watch Monday, with gusts expected to decrease in strength heading into Tuesday.
Moderate Santa Ana winds are forecast in the mountains and the Santa Clarita and San Fernando valleys on Monday, according to National Weather Service meteorologist Curt Kaplan.
Sustained winds of 20-30 mph are expected with gusts of 50-55 mph, Kaplan said.
Sustained winds will remain at 20-30 mph Tuesday but gusts will drop to 35-45 mph in the morning, then diminish, he said.
FOX 11's Mario Ramirez contributed to this report.