Grad Standout: Natural-born leader with a heart for service heading to Long Beach State in the Fall
LAKEWOOD, Calif. - She's a natural-born leader with a heart for service! Artesia High School FOX 11 Grad Standout Jamiee Martinez started serving on ASB in elementary school and never looked back.  
"When I got to high school that passion grew so much into love mainly because of all the planning and events that we threw. And, it's just overall an amazing thing to do in high school," said Martinez.  
She even served as class president her junior and senior years. From planning a bonding event called "Day with a Senior" or working a student store, Martinez loves teamwork through ASB.  
"Another thing that I was involved with at Artesia High Schools' Distinguished Scholars program… glad to say I get to graduate with a gold gown because of it," she said.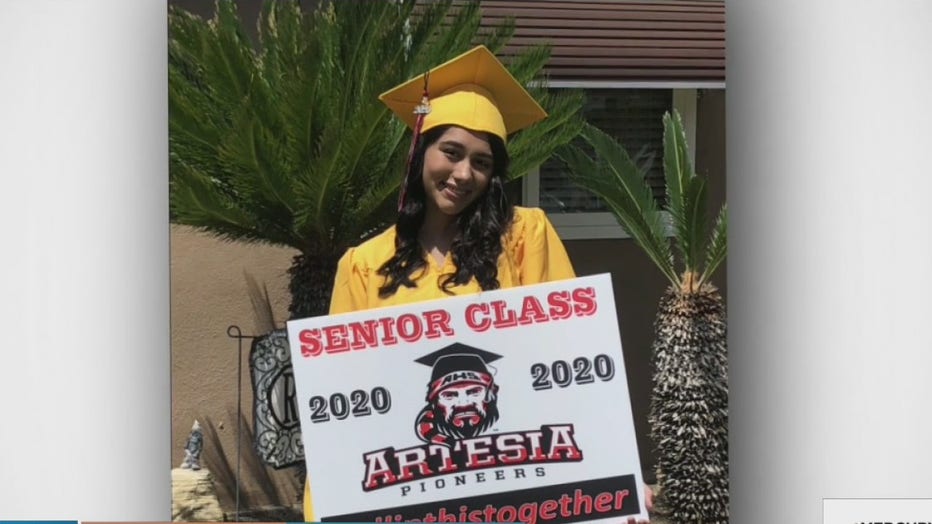 Martinez is graduating with a 4.0 GPA. What makes Jamiee's family the proudest is that she's a great role model for her 5-year-old sister, Cheyenne!  
Martinez is heading to Long Beach State in the Fall to study to be a teacher. But first, a message to the class of 2020:
"Shoutout to seniors. We finally made it!"