George R.R. Martin gives updates on projects amid strike he expects to be 'long and bitter'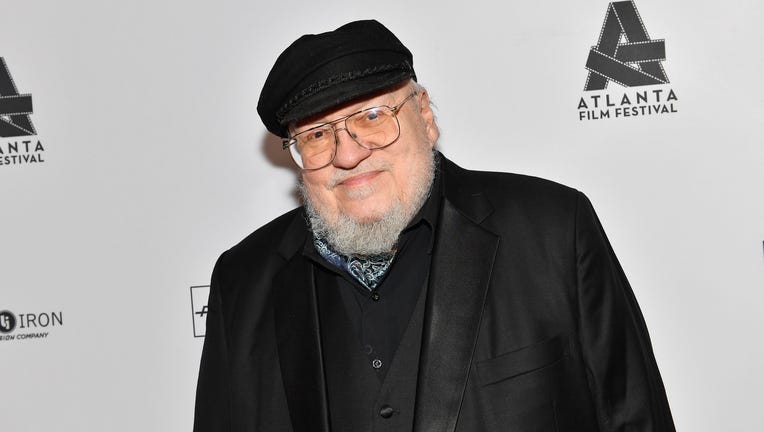 article
"Game of Thrones" mastermind George R.R. Martin easily has his hands in all avenues of entertainment these days, from novels to television to Broadway.
And his projects are among the countless affected after Hollywood came to a screeching halt this summer, due to the dual strikes by actors and screenwriters. 
Martin says he has been a part of several writer's strikes in the last few decades but called this year's strike "the most important of my lifetime." He predicted the strike will be "long and bitter."
He shared those thoughts in a blog post over the weekend, and also offered updates on where his projects stand:
HBO deal suspended
Martin had reportedly signed a deal with HBO (now Max) to develop new shows for the network and its streaming service over the next five years. 
This deal was sure to include several "Game of Thrones" prequels, which Martin has created source material for with several books. (More on that below.)
However, Martin confirmed the deal was suspended on June 1. 

"I still have plenty to do, of course. In that, I am one of the lucky ones," he wrote. "These strikes are not really about name writers or producers or showrunners, most of whom are fine; we're striking for the entry level writers, the story editors, the students hoping to break in, the actor who has four lines, the guy working his first staff job who dreams of creating his own show one day, as I did back in the 80s."
RELATED: 'Stranger Things' production 'not possible' during writer's strike, Duffer brothers say
'Game of Thrones' projects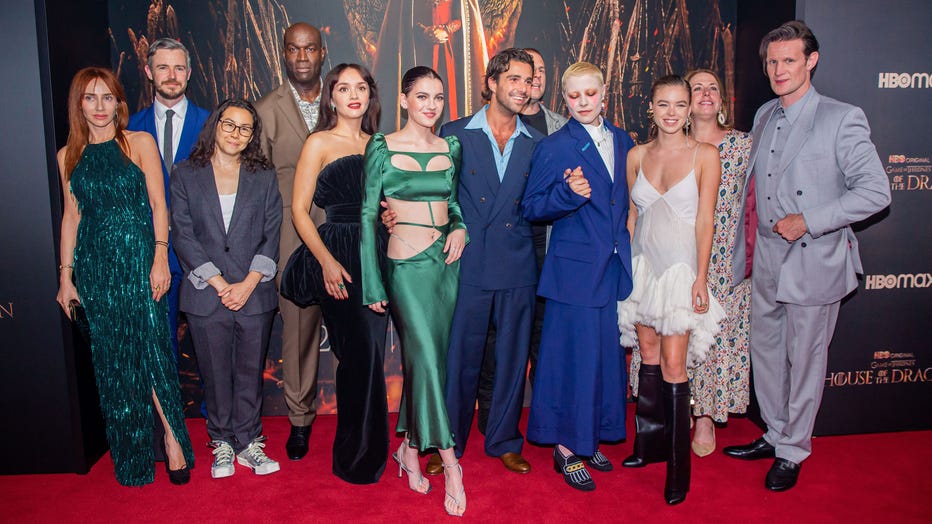 English actress Emily Carey (4th L) and English actor Matt Smith (R) join other cast members of the new HBO Max series House of the Dragon as they pose during its European premiere in Amsterdam on August 11, 2022. - Netherlands OUT (Photo by Wesley d
House of the Dragon: Still filming. 
Martin previously confirmed filming began on April 11 for the second season's eight episodes. Now he says he's heard the season is half done. He confirms all the scripts were finalized before the writer's strike began, and that filming is able to continue because it's taking place mostly in London, so actors there are members of the British union, Equity, not SAG-AFTRA.
He didn't say when we might see the show, but it's been speculated to air sometime in 2024.
A Knight of the Seven Kingdoms: The Hedge Knight: Writing stopped.
Martin confirmed this back in May, saying the writer's room for the second "Game of Thrones" prequel to be in production is closed for the duration of the strike. 
The show is based on "Tales of Dunk and Egg", which is a fantasy novella trilogy following the adventures of Ser Duncan the Tall (Dunk) and a young Aegon V Targaryen (Egg) 90 years prior to the events of "A Song of Ice and Fire."
The Iron Throne: Not impacted by the strike. 
"The Iron Throne" is the "Game of Thrones" stage play in production. Martin said SAG-AFTRA only covers film and television, but not the stage, so the strike has no impact there. 
"The scripts for that one are coming along well, and it's got me very excited," he wrote – almost giving away a release date, but stopping short as to not "jinx the project."  
Winds of Winter: Still writing. 
Speaking of jinxed projects… 
Martin promises he's still working on the sixth book in the Song of Ice and Fire series, which spawned "Game of Thrones." 
"Almost every day. Writing, rewriting, editing, writing some more. Making steady progress. Not as fast as I would like… certainly not as fast as YOU would like," he jests, "but progress nonetheless."
RELATED: This is the best way to watch 'Oppenheimer,' according to Christopher Nolan
Other projects
Dark Winds: Releasing July 30
Martin is an executive producer on the AMC show "Dark Winds," a psychological thriller. Filming wrapped on the show's second season before either strike began, so it will air as expected later this month. Union members won't be participating in promoting the show, though, Martin said.  
Wild Card books: Still editing.
Martin says he's been editing a couple new books in the Wild Cards series, which is a science fiction and superhero anthology series set in a shared universe. Martin edits most of the books.
He shared earlier this year that he was helping to try and place the series on TV, sharing, though, that Peacock had passed.
"A pity. We will try to place it elsewhere, but not until the strike is over," he wrote. 
This story was reported from Detroit.