'General Hospital' star Haley Pullos faces lawsuit from injured driver after wrong-way DUI car crash
"General Hospital" star Haley Pullos is facing a lawsuit after she was involved in a two-vehicle freeway crash while allegedly under the influence in April.
Legal documents obtained by Fox News Digital say Courtney Wilder of Los Angeles is suing Pullos for a hit-and-run collision during which she was "drunk and intoxicated on marijuana."
The 24-year-old "dangerously and recklessly" drove her vehicle the wrong way up the off-ramp to Colorado Boulevard and onto the Eastbound Freeway.
PREVIOUS COVERAGE: 'General Hospital' star Haley Pullos arrested for DUI after wrong-way crash in Pasadena
At the time, the California Highway Patrol (CHP) confirmed Pullos was driving in the wrong lane on State Route 134 in Pasadena around 1:30 a.m. April 29. The Pasadena City Fire Department used the Jaws of Life rescue tool to free Pullos from her car.
"As defendant Pullos entered the freeway traveling the wrong direction, she nearly collided with the vehicle of witness Gerald Legaspi, who swerved out of her way barely in time."
Wilder said he was driving 60 mph behind Legaspi and "did not have time to react when he saw headlights coming his way."
Pullos "collided head-on" with Wilder, "causing severe damage and lasting injuries."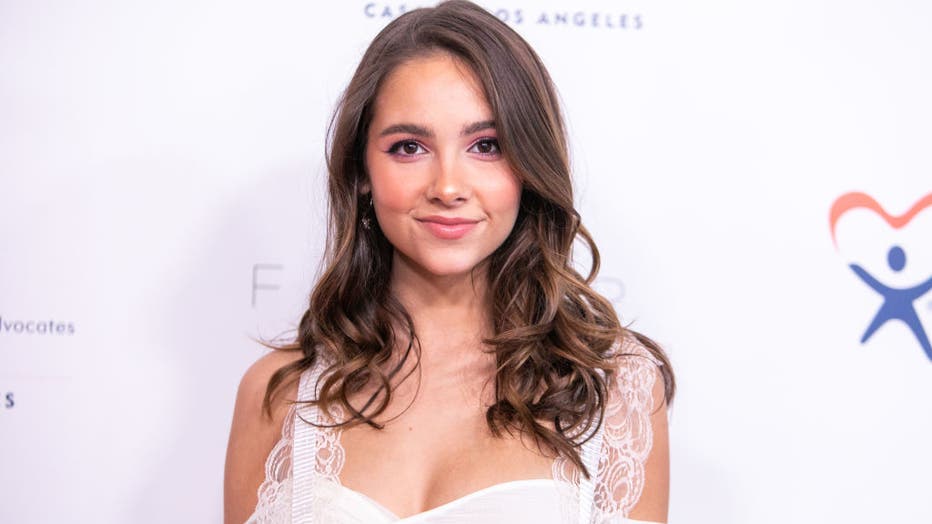 Haley Pullos attends CASA Of Los Angeles' 7th Annual Evening To Foster Dreams at The Beverly Hilton Hotel on April 24, 2019 in Beverly Hills, California. (Photo by John Wolfsohn/Getty Images)
According to the lawsuit, a firefighter attempted to help Pullos, but she proceeded to hit authorities and shouted, "This is a $400 f---ing shirt!"
Wilder was transported to a hospital in "critical condition and taken to emergency surgery," the legal documents noted.
Pullos was arrested on suspicion of driving under the influence of alcohol and driving the wrong way on a freeway, causing injury. 
She was later charged with suspicion of driving under the influence resulting in injury to another, according to police.
"Prior to the collision, [Pullos] intentionally and purposefully drank alcohol well past the point of intoxication and then got behind the wheel of the vehicle. She also ingested marijuana edibles, which were found in her vehicle with empty alcohol containers by police after the collision," the lawsuit stated. 
After being transported to the hospital, Pullos became "aggressive and began fighting hospital staff," according to the police. She was "sedated" after the incident. 
In April, the Pasadena Fire Department posted photos of a wrecked car on social media soon after the crash without naming Pullos, saying at the time the "cause is unknown but always a reminder to stay within the speed limit, avoid drinking and stay off your phone."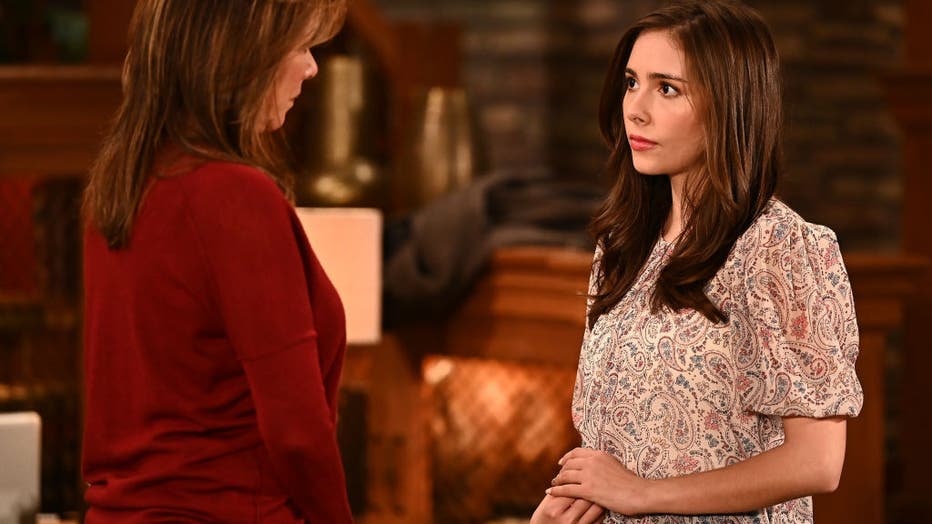 Episode 14684 of 'General Hospital' (Todd Wawrychuk via Getty Images)HALEY PULLOS
Following the near-fatal crash, Pullos told Soap Opera Digest she would be taking time away from the show.
"Unfortunately, I was involved in an automobile accident, and I'm doing OK. But I am going to need a little time to recover," she said in a statement. "I will be back as soon as possible!"
Her role as character Molly Lansing-Davis on "General Hospital," which she has played since she was a child, will be temporarily recast, the digest reported.
Reps for Pullos did not immediately respond to Fox News Digital's request for comment.
Fox News Digital's Brie Stimson contributed to this report.