Garcetti extends outdoor dining program for LA restaurants to end of year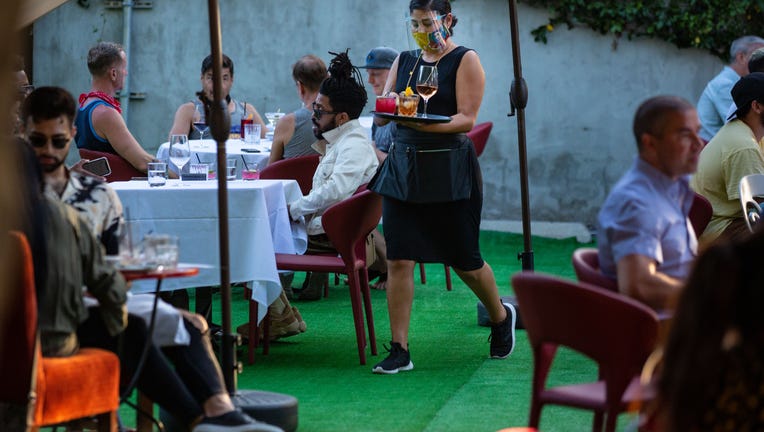 LOS ANGELES - Los Angeles Mayor Eric Garcetti announced on Friday that the city's Al Fresco program, which allows restaurants to apply for permits to provide unconventional outdoor dining, will be extended through the end of the year.
The program began May 29, when the county Department of Public Health
gave the green light for indoor dining, only to be scaled back a few weeks
later due to rising COVID-19 cases. Since the start of the program, 1,486
businesses have received Al Fresco permits, Garcetti said.
"We help mom-and-pop restaurants safely serve customers outdoors, and
(Al Fresco) offers a streamlined, no-fee, temporary permit for outdoor dining on sidewalks and private parking lots, even in parking spaces on the streets,'' Garcetti said.
The Al Fresco program is intended to keep restaurants afloat while customers cannot dine within the establishments.
Garcetti said the Al Fresco program has helped some restaurants rehire all of their employees and are doing just as much business now as they were prior to the pandemic.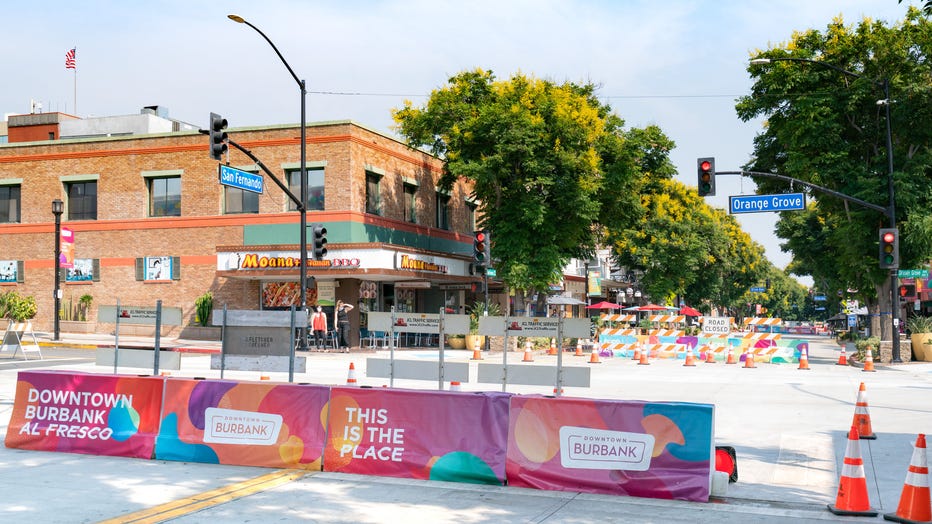 BURBANK, CA - AUGUST 19: General view of Downtown Burbank's shopping and dining district transformed into a promenade to accommodate expanded outdoor dining due to COVID-19 restrictions on August 19, 2020 in Burbank, California. (Photo by AaronP/Baue
"This expansion prioritizes the health and safety of patrons and employees, and businesses still must adhere to state and county and city guidelines,'' the mayor said.
The program was initially set up to last 90 days and permits are expiring, but Garcetti said businesses can download new permits at corona-virus.la/laalfresco.