Four kids transported to hospital following school bus crash in Elysian Park
LOS ANGELES - Four children were transported to the hospital Wednesday morning in fair condition following a school bus crash in Elysian Park, fire officials say.
The single-vehicle crash was reported around 7:30 a.m. near the 500 block of Solano Avenue, according to the Los Angeles Fire Department.
Los Angeles School Police said that the brakes gave out and the bus struck a power pole.
At least nine pediatric patients were assessed by firefighter-paramedics at the scene. Four female patients, approximately 12-years-old, were transported to a local hospital in fair condition.
The downed power lines caused a power outage at Solano Avenue Elementary School, located only a few blocks away from the crash. The school is now running on a backup generator. It was unclear if that was where the bus was heading.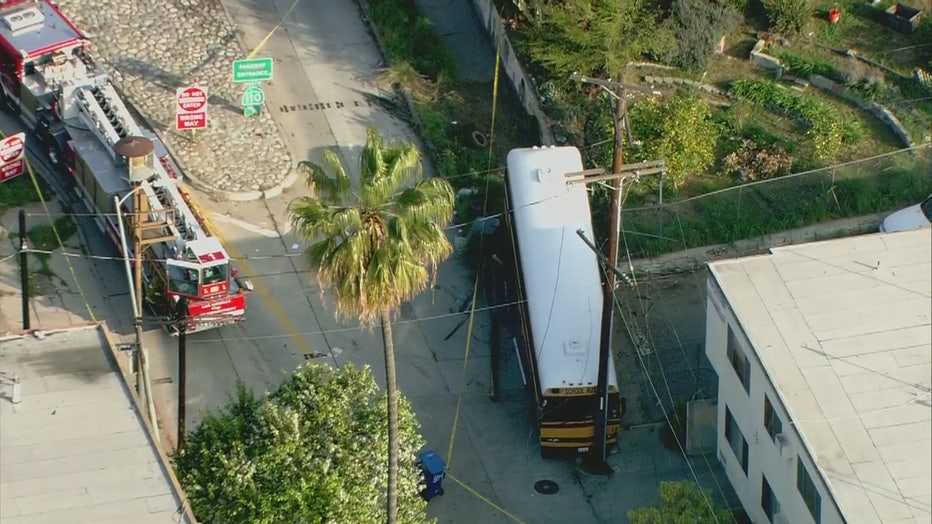 Authorities have not stated which school the students attend, but school police told FOX 11 that the bus was an Alliance Charter School bus. They were unable to confirm if the students involved in the crash are students in the Los Angeles Unified School District.