Former foster youth Jasmyne Cannick and actress Tiffany Haddish get computers to kids in foster care
LOS ANGELES - It's a donation that hits close to home for a woman you've seen on FOX 11 for Race Matters and issues of justice. Jasmyne Cannick is a former foster youth who now works for Los Angeles City Councilman Herb Wesson. Through his office, they handed out computers to kids in foster care. They enlisted the star power of comedian/actress Tiffany Haddish, who'd also been in the system.
It was a drive-by pick-up due to the coronavirus pandemic. One-thousand computers went out to kids in the foster care system either living still with their birth family, in foster homes or group homes. Two-hundred of them went to the Palmdale/Lancaster area where Cannick's social worker has her current DCFS office. The two had stayed in contact and Gina Prophet joined in on the give-away.
Cannick said she and Haddish were in the system about the same time, but did not know each other.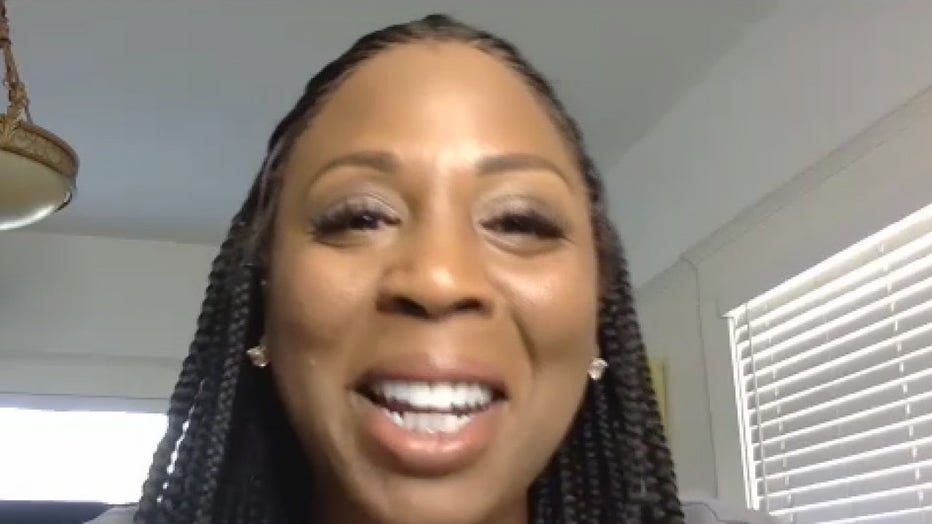 "I spent my teenage years bouncing around from group home to group home," Cannick said. "So many didn't think I was going to make it."
The computers are refurbished city ChromeBook computers and the kids get to keep them. The donations come at a time when underserved communities are feeling the effects of learning while social distancing and a lack of computers.
Haddish said while being interviewed "to me it's very important to support foster youth, I remember being one wishing somebody gave me a laptop!"