Former CHOA patient now works with doctor who saved her life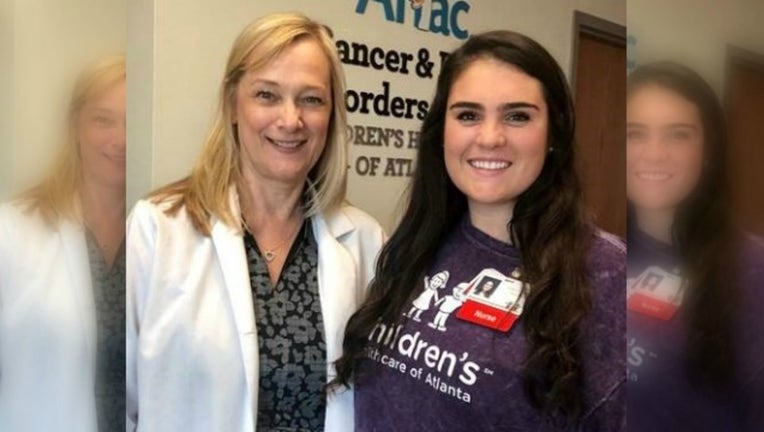 article
ATLANTA (FOX 5 Atlanta) - A former Children's Healthcare of Atlanta patient now works with the same team who she said saved her life.
Caitlin Pirello was treated for a blood clot disorder when she was just 15-years-old after doctors discovered multiple pulmonary emboli. She spent several days in the pediatric intensive care unit before being transferred to the Aflac Cancer and Blood Disorders Center of Children's Healthcare of Atlanta, where she stayed for a month.
She was in and out of the unit for the next year, then continued being treated until she turned 21-years-old.
Now, at 23, Caitlin is healthy and credits the Aflac Center team with saving her life. She said she realized during her first stay as a teenager that she wanted to one day become a nurse, with a goal of eventually working at CHOA.
She got her dream job when she joined Children's as a nurse at Scottish Rite last July after graduating from college.
Caitlin now works in the same hospital as Hematologist/oncologist Dr. Carolyn Bennett, who treated her for many years.