Former Boston principal used nearly $40K of school funds to finance vacations to Barbados: FBI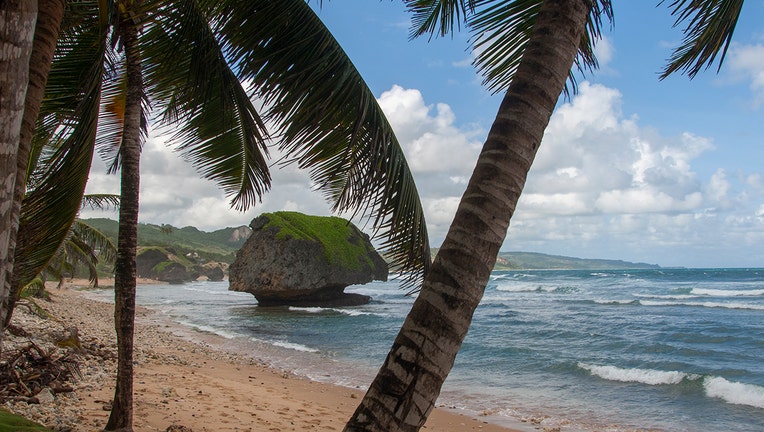 article
MATTAPAN, Mass. - The former principal of a Massachusetts high school is facing federal charges after redirecting nearly $40,000 in school funds to pay for her all-inclusive vacations to Barbados. 
Naia Wilson, 60, of Mattapan, was the principal at New Mission School from 2006 through 2019, according to a release from the U.S. Attorney's Office. Wilson pleaded guilty to one count of wire fraud and agreed to pay restitution after she defrauded the Boston Public Schools and state taxpayers of approximately $38,806.
New Mission High School is a college prep school with about 260 students from grades 7 to 12 in Hyde Park, a Boston neighborhood.
The school is a pilot school that is given "maximum autonomy over their budget and spending," the U.S. Attorney's Office said. During Wilson's tenure, the school received a lump sum per pupil budget from Boston Public Schools and administrators decided how to spend that money based on the needs of the school.
RELATED: Church employee stole nearly $600K for gambling, Florida vacations, feds say
As the headmaster of the school, Wilson was required to make formal money requests to the external fiscal agent who requested to the money from the bank account holding the school funds. The 60-year-old allegedly requested checks from the external fiscal agent school account to be issued to student nominees then deposited them into her own bank account.
4-YEAR-OLD BOSTON CHILD KILLED AFTER BEING STRUCK IN HIT-AND-RUN, POLICE STILL SEARCHING FOR SUSPECT
Rather than helping underprivileged students, Wilson used some of the stolen money to pay for two all-inclusive vacations to Barbados for her and her friends in 2016 and 2018.
Wilson allegedly requested that the external fiscal agent issue checks to other people and then converted that money to pay for the all-inclusive hotel and the airfare. Wilson also fraudulently endorsed the checks used to pay for the 2018 trip, authorities said.
Boston Division FBI Acting Special Agent in Charge Christopher DiMenna said Wilson's story is a reminder to state workers that there are "serious consequences" for "shameful conduct."
"Instead of working honestly on behalf of her students, Naia Wilson is accused of abusing her authority and using the school's budget as her own personal slush fund to embezzle tens of thousands of dollars to fund two all-inclusive vacations to Barbados for herself and her friends," DiMenna said. "Today's charges should serve as a reminder to municipal workers everywhere that there are serious consequences for such shameful conduct, and it is the taxpayers they serve and answer to at the end of the day."
A wire fraud charge could result in a sentence of up to 20 years in prison, up to three years of supervised release, and a fine of up to $250,000. Authorities did not say when Wilson's next court appearance will be.