Forever family: Girl's reaction to learning she will be adopted goes viral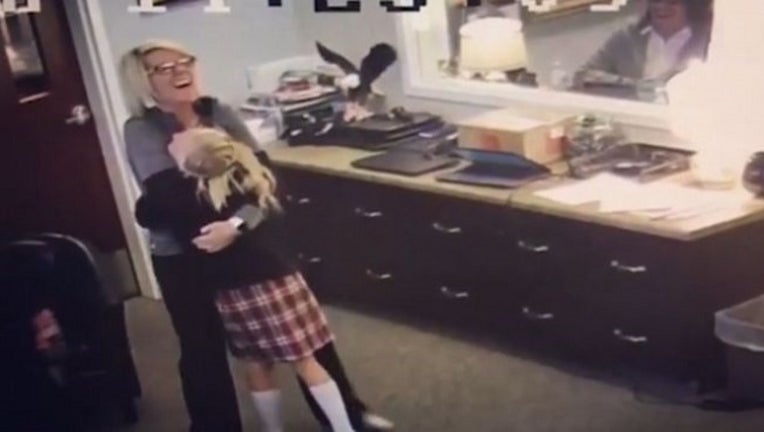 article
(WTXF) - An 11-year-old girl's ecstatic reaction to learning her foster parents would finally be able to adopt her has gone viral.
The life-changing moment was caught on camera on October 2.
Utah student Tannah Butterfield was told the good news by the school's office manager Jackie Alexander, on behalf of her soon-to-be forever-mom Jennifer Fisher.
"She asked me if I would be sure to tell her sweet girl when she came to my desk for her daily visit. She knew she would want to know right away because she had been so worried," Alexander wrote in the post.
Fisher and her husband will reportedly adopt Butterfield after fostering her for two years.