Florida volunteer Santa downloaded hundreds of child porn files, police say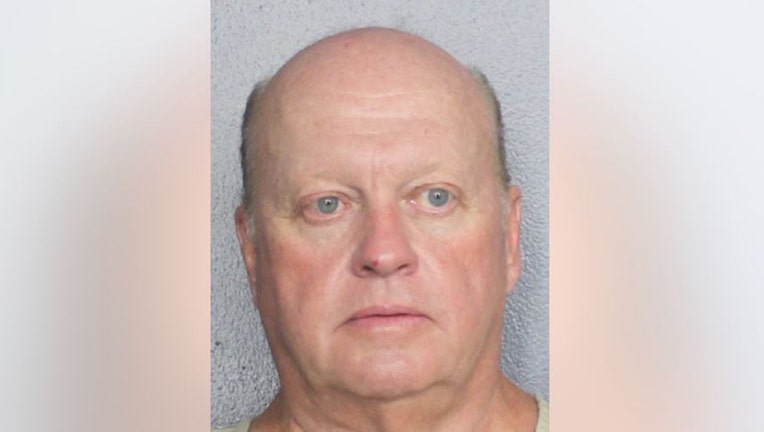 article
Warning: This article contains disturbing content.
A Florida man who worked as a volunteer Santa in Lauderdale-by-the-Sea has been charged with child pornography offenses, authorities say.
James Jude Silverstone, 62, who has also worked as a town commissioner, was hit with 10 charges of transmitting child pornography on Thursday.
In April, the Broward County Sheriff's Office began investigating a computer downloading child pornography files, and the office later identified Silverstone as a suspect.
"More than 210 files contained images and videos of child pornography," the Broward Sheriff's Office said in a statement.
FLORIDA POLICE DISMANTLE SQUATTERS' BOOBY-TRAPPED 'METH ISLAND'
After executing a search warrant at his home in May, authorities analyzed Silverstone's electronic devices and reportedly found pornography of minors as young as infants.
"On those devices, detectives located hundreds of additional videos and photos of child pornography with some involving children as young as infants engaged in sexual acts," the statement added.
ARMED FLORIDA MAN CONFRONTS SQUATTER WHO TOOK OVER HOUSE WHILE HE WAS OVERSEAS: POLICE
One of Silverstone's neighbors expressed shock to WTVJ, saying that they did not believe the allegations.
"I can't believe this has happened. This is absolutely not correct," the unidentified neighbor said. "I've known his character for 30 years. He's an outstanding individual, one of the finest humans I've ever [known] … he saved lives. I mean, he volunteers to do everything for everybody."
"I've also been with him when he's been [a] volunteer Santa. I mean, he's just a consummate good-do-gooder," the neighbor added. "Somebody is out to get him. This is not right. I'm furious. And anybody else who knows him would be, too. I'm shaking. I'm so upset."
Fox News Digital reached out to Lauderdale-by-the-Sea officials for comment but has not heard back.