Florida officer stopped by deputy for allegedly speeding, refuses to pull over: 'I'm going to work'
ORLANDO, Fla. - A Seminole County sheriff's deputy pulled over an Orlando Police officer who was allegedly speeding in Seminole County on June 6. 
According to body cam footage and the arrest report, Orlando Police Officer Alexander Shaouni was short with his responses after a deputy pulled him over driving east on Florida Avenue in Longwood shortly after noon. It took a while for Shaouni to be stopped, since he didn't slow down or pull over, the arrest report states. But the deputy was able to catch up to him at the intersection of Hammock Way and SR-434.  "Are you gonna pull over? Pull over," he said. 
Shaouni met the deputy outside their patrol cars. "What? I am going to work, my man," Shaouni said. "Why are you trying to pull me over as I am going into work?"
The deputy told Shaouni he was going 80 mph in a 45 mph zone. In the arrest report, the deputy said he estimates Shaouni was driving 82 mph. 
Shaouni was also asked what he's going to work for and he replied, "What does it look like I am dressed for?" The deputy also plainly asked him to see his driver's license, to which he replied "no" and got back into his car.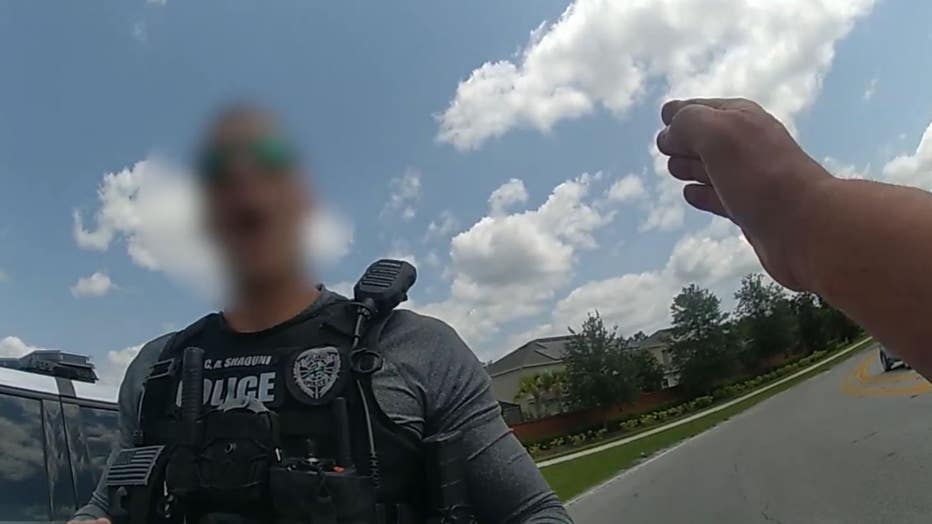 Photo: Seminole County Sheriff's Office
Shaouni never identified himself or showed his ID, the arrest report states. He took off with the patrol car's flashing lights on. His lights weren't on at the time he was pulled over, however.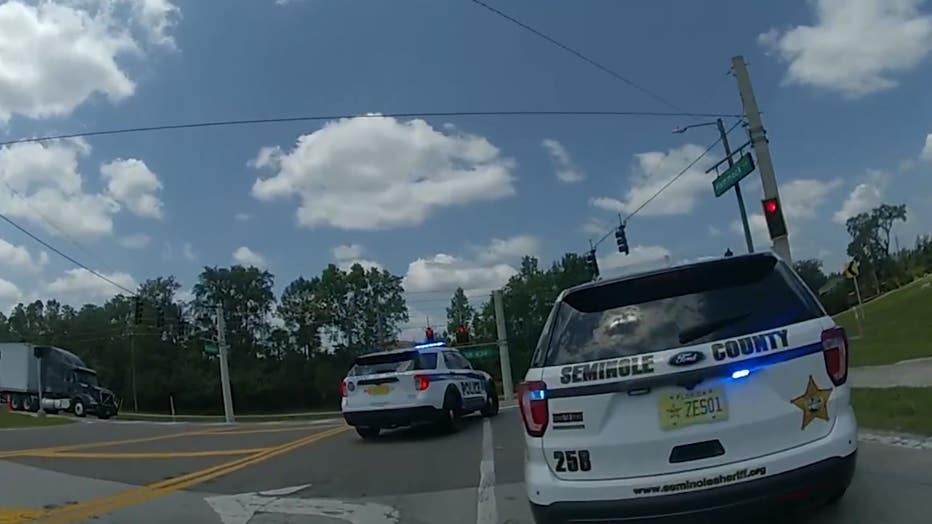 Photo: Seminole County Sheriff's Office
 The Orlando Police Department said Shaouni hasn't been fired, but he's been relieved of duty pending an investigation. The Seminole County Sheriff's Office, however, is charging Shaouni with resisting an officer, reckless driving and fleeing to elude a law enforcement officer (lights and siren activated), according to the arrest report from June 9. Bond is set at $9,000.