Firefighters respond to fire involving gas leaks in Highland
HIGHLAND, Calif. - Firefighters in Highland responded to a structure fire involving a gas line that heavily damaged at least two homes Monday afternoon.
Cal Fire San Bernardino crews were called to the area of Guthrie Street and 9th Street at about 4:44 p.m. There were two significant gas leaks, according to fire officials.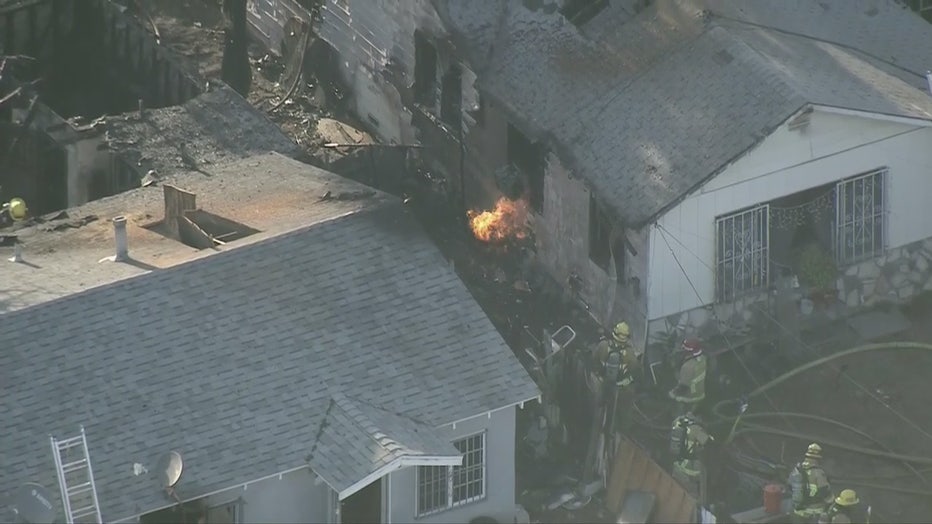 While initially firefighters believed there may have been two trapped individuals, no victims were found during a search.
Gas crews were able to shut off the gas lines involved to facilitate firefighting efforts.
No injuries were reported. The incident is under investigation.