Firefighters protect homes after fire breaks out in Beverly Crest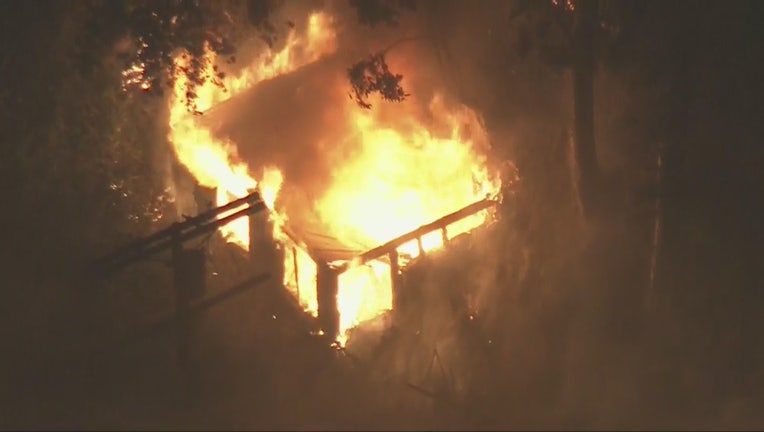 BEVERLY CREST, Calif. - Firefighters with the Los Angeles Fire Department battled a structure fire that then ignited nearby brush in the 1500 block of N. Beverly Drive in the Beverly Crest area near Beverly Hills Friday night.
Approximately 55 firefighters helped extinguish the 2-acre brush fire and structure fire in about 50 minutes. The structure is being identified as an outbuilding. The fire department says no homes nearby were damaged.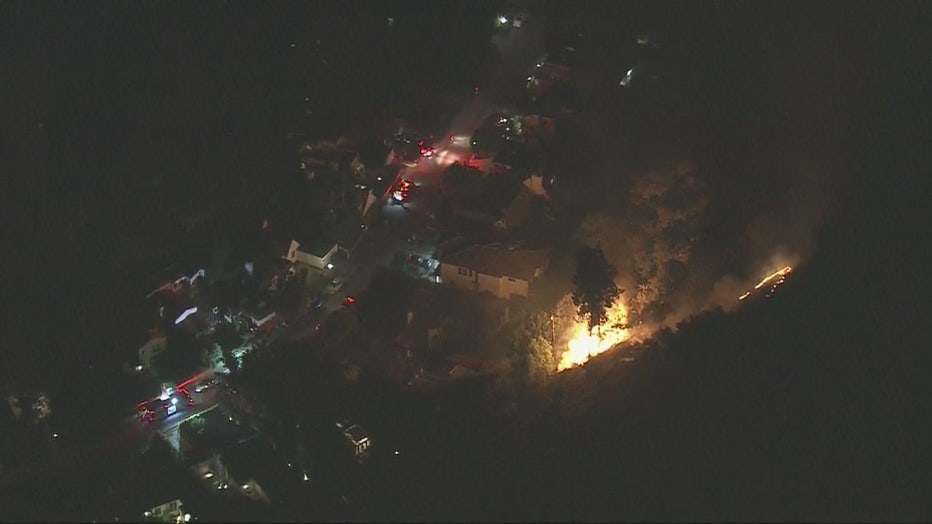 Firefighting helicopters were seen making water drops on the fire as the roof of the structure began collapsing.
No injuries were reported. The cause of the fire is under investigation.