Fire crews battle blaze in Angeles National Forest near Altadena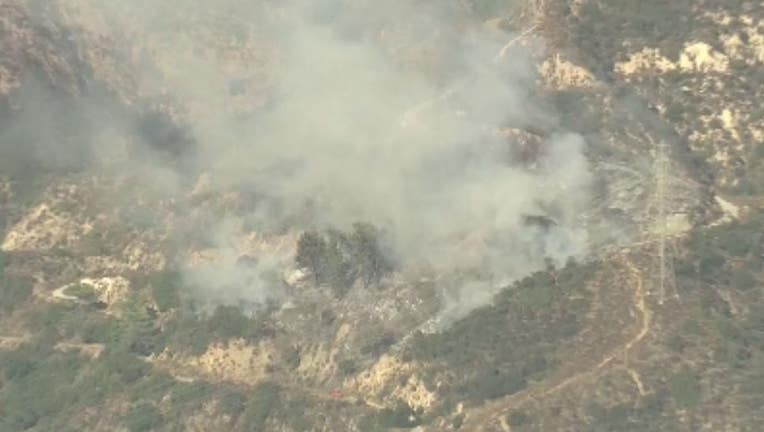 ALTADENA, Calif. - Los Angeles County firefighters battled a 10-acre brush fire near the Millard Campground in Altadena, according to a sheriff's deputy.
The fire was reported around 3:30 p.m. Sunday near the Loma Alta and Chaney trails, the U.S. Forest Service said. 
The forest service initially sent 160 firefighters to knock down the blaze, as well as 130 firefighters, two airplanes and four helicopters from the Los Angeles County Fire Department
The latest numbers show the fire was 40 percent contained Sunday night by 8:30 p.m. 
No structures are threatened and no injuries were reported.
Sheriff's deputies and search and rescue members began to voluntarily evacuate neighborhoods along the foothills and get hikers off the trails, Altadena sheriff's officials said.
The Millard Campground, Mt. Lowe Truck Trail, Chaney Trail, Sunset Ridge Trail and sections of the Altadena Crest Trail were closed until at least Wednesday.
CNS and FOX 11's Kelli Johnson contributed to this report.