Fierce black bear 'UFC match' caught on camera in Florida homeowner's yard: 'Never seen that before'
MARY ESTHER, Fla. - Two black bears had an intense clash in a Florida homeowner's yard – and it was all caught on his home surveillance camera. 
It all happened on July 8 at a home in Mary Esther, a beach town about an hour east of Pensacola in the Florida Panhandle. 
Chris, who asked to be referred to only by his first name, told Storyful he only noticed one bear at first. Turns out there were actually five bears in his backyard at one time – two adults and three cubs. 
In the video, the momma bear and her three cubs were seen snooping around Chris' backyard. That's when Chris equipped an air horn, to try and shoo the animals off his property. 
Another bear hurdled over a fence and into the backyard and began to fight with the mother bear. Chris hilariously described the fight as a "UFC match."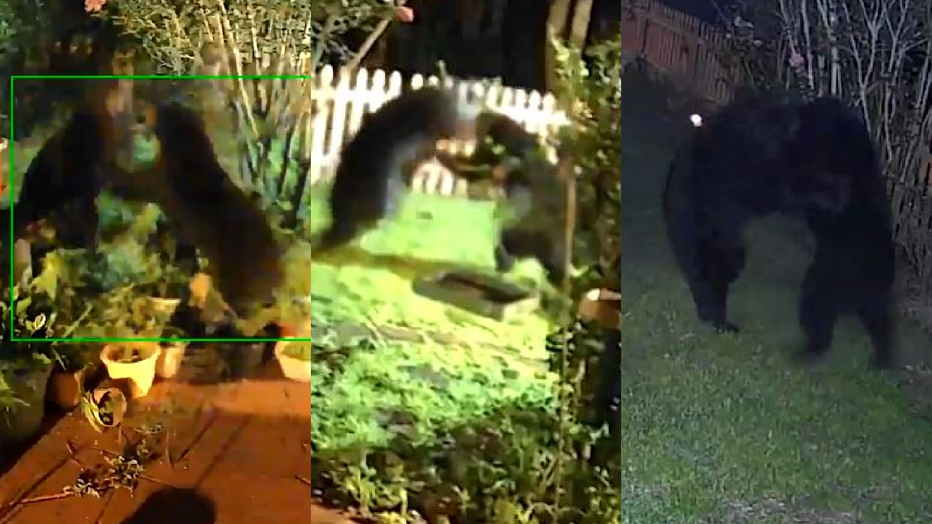 Photo: Chris via Storyful
MORE ANIMAL STORIES: 
The fight resulted in broken flowerpots and trampled plants, according to Storyful. 
It all ended about five minutes later after the mother bear wrangled up her cubs and left. 
"I spent 20 years in the army and saw some pretty crazy things, but I never saw anything like that," he said. "Everyone I showed that video to have all said the same thing: 'Wow, never seen that before.'"