Female student detained in Cal State Long Beach threat released; Different student in custody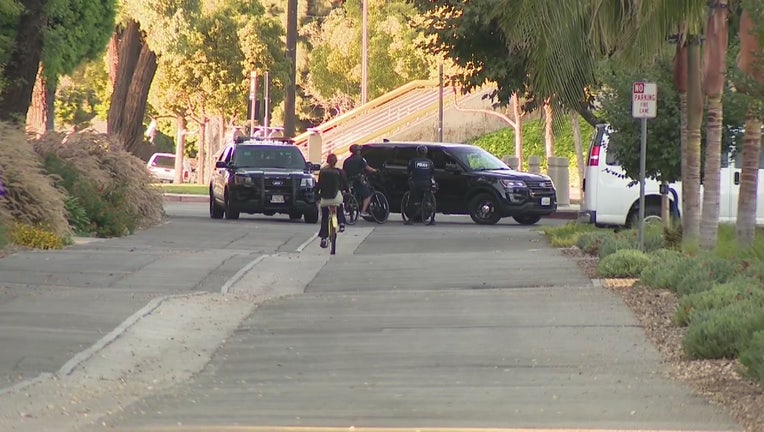 LONG BEACH, Calif. - The female student suspected of sending an email threatening acts of violence at California State University Long Beach has been released from police custody after authorities discovered someone else had used the student's email to send the threat.
RELATED: Police: Cal State Long Beach student in custody following lockdown due to 'credible threat'
Prateek Devulpally, a student at Cal State Long Beach, was taken into custody and reportedly confessed to sending the threatening email from the female student's account, according to Cal State Long Beach police.
Authorities say the female student is working with the University Police Department and supports prosecuting Devulpally for creating and sending the threat from her email account. Devulpally illegally accessed the student's email account while they were both on campus, police said.
Devulpally was booked at Long Beach jail for criminal threats and knowingly using someone's email and/or computer services without their permission.