Farewell ceremony set for 'Witness Tree' at Paramount Ranch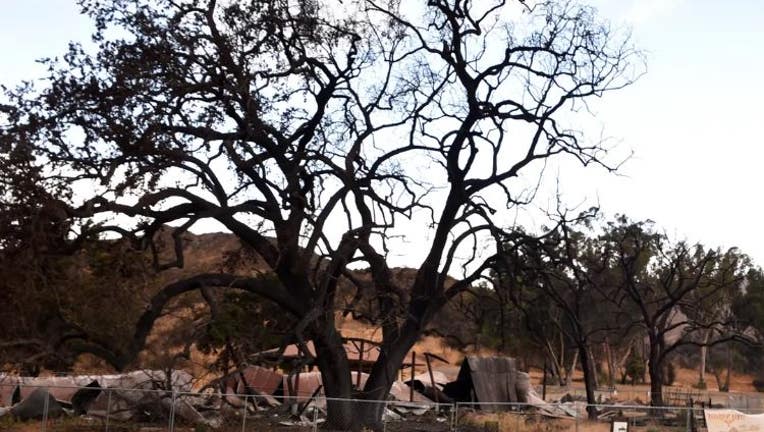 article
AGOURA HILLS, Calif. - They call it the Witness Tree -- a witness to the passage of time during its roughly 100 years of existence, a witness to countless visitors who have posed for photos under its branches, a witness to films shot on Paramount Ranch, a witness to history itself.
It fought a good fight….this Witness.
It survived decades, perhaps over a century, and many other fires.  Sadly, it was no match for the explosion of fast-moving flames from the Woolsey Fire that tore through the Santa Monica mountains on the morning of November 9, 2018. 
The majestic, tall Oak which towered over a grove of other trees at the Paramount Ranch in Agoura Hills has become a hazard, according to park arborists from the National Park Service.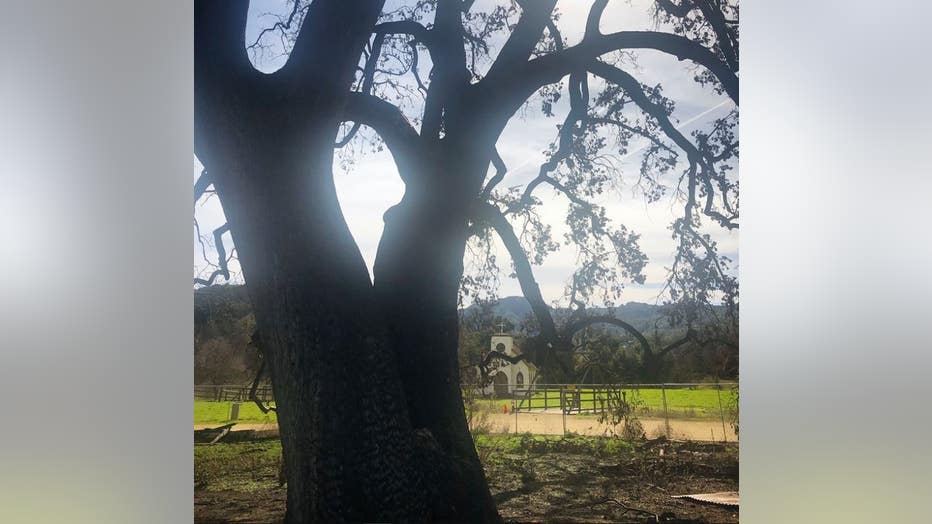 So, the public is invited, this Saturday, February 8th, to bid it farewell in a ceremony for the Witness Tree, as it has been called for many years. 
Park rangers were hoping it would come back, but, as you can see from the images, it has yet to show any sign of regrowth.   
The tree will be cut down in mid-February and repurposed into benches, signs and hitching posts at the Western Town, which burned down to ashes. 
Exactly how long the tree has been witnessing history isn't known, but NPS officials say they'll have a better idea when the tree is brought down and its interior "rings" can be counted.
If you want to say "goodbye" and celebrate the Witness's long life, the open house is from 2-4 p.m. at Paramount Ranch, 2903 Cornell Road in Agoura Hills.
CNS contributed.