Family sends urgent warning after beloved LA City firefighter dies from COVID-19
LOS ANGELES - 44-year-old Jose Perez was no stranger to emergencies. As a firefighter and paramedic in the LA City Fire Department he saw it all. But never did he think his body would be attacked by a potentially fatal virus. Last weekend, the man known for his generous heart and great physical strength died due to complications with COVID-19. He was the first LA City Firefighter to die from the virus.
His wife Heidi told FOX 11's Laura Diaz they called her husband "Hulk" and their youngest son "Little Hulk." In an emotional Zoom call, I spoke to Perez's widow, their three kids, 14-year-old Adrian, 8-year-old Caylie, and 3-year-old Jayce. Jose's best friend LA Fire Captain Ruben Torres was there too.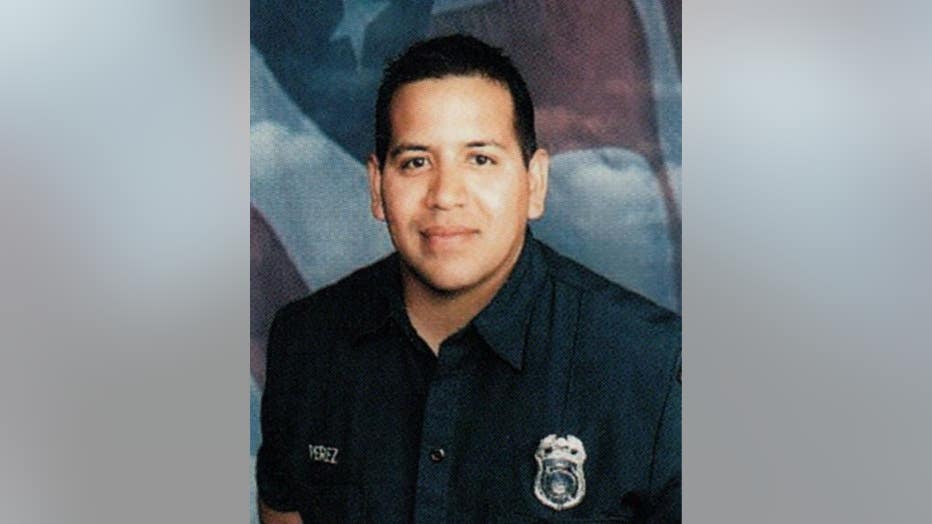 They described a husband, father and colleague who was always quick to help others, including the ones he met on emergency calls in South LA. When patients couldn't afford medicine, he would spend his own money to pay for it.
RELATED: LAFD firefighter dies from complications of COVID-19
Mrs. Perez told me "the end result is my kids are going to grow up without a father." According to best friend Torres, It's believed Perez was infected after helping a COVID-19 patient during an emergency call. Perez was based at LA City Fire Station 21, but had been detailed to Fire Station 57 that day, not far away.
The entire Perez family tested positive for COVID-19 but only Jose showed symptoms. Within two weeks of his diagnosis firefighter Perez was gone.
RELATED: Stay up to date on all coronavirus-related information
His family said he had no underlying conditions. So now, after their quarantine is lifted the Perez family will finally leave the house and say goodbye to their loved one. They caution everyone to "take the virus seriously. It's no joke."
A GoFundMe page has been set up in Jose Perez's name. 
Get breaking news alerts in the FOX 11 News app. Download for iOS or Android.