Family reflects on the loss of Marine son after mishap off San Clemente Island coast
MONTEBELLO, Calif. - Lance Corporal Marco Barranco of Montebello was destined to serve his country. The photo was contained in a shrine at the Barranco Family home. Their memories now bittersweet after learning their only son was missing and presumed dead in a training exercise turned tragic in the Pacific Ocean.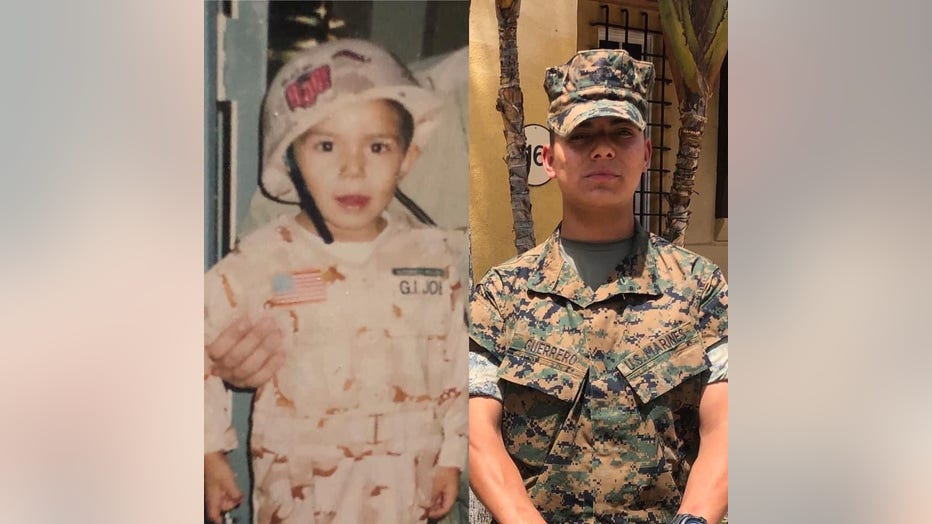 The side by side photo of Barranco as a little boy dressed in his GI Joe uniform and the proud young marine just beginning his military career seems to say it all.
At their home in Montebello, his parents Guadalupe and Marco spoke to FOX 11 about their grief over the loss of their 21-year-old son. They spoke with pride over his decision to join the military. His mom said it was a dream come true for her son to become a U.S. Marine. He was stationed at Camp Pendleton. Both parents said from the time he was 4 years old, it was all he ever wanted.
RELATED: Marines release identities of 9 service members killed in training accident off California coast
Dad, Marco said, "He not only did what he wanted to do, he put his life in the middle to serve his country."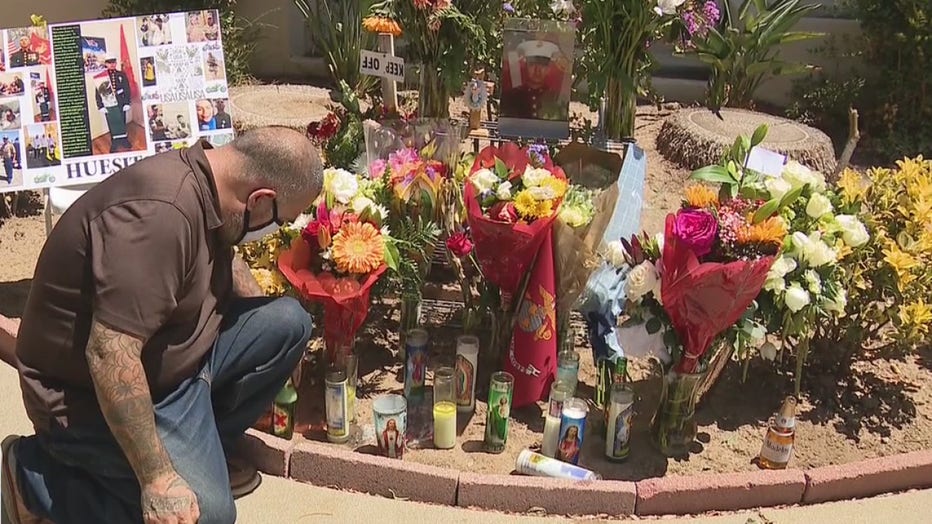 RELATED: 1 Marine dead, 8 missing, 2 injured following training mishap off San Clemente Island coast
Marco's mom said their hearts went out to the other families who also lost sons in the training exercise, saying, "We are keeping them in our prayers."
A GoFund Me account has been set up in Marco Barranco's name.
Get breaking news alerts in the FOX 11 News app. Download for iOS or Android.