Family questions suicide finding by officials after young man found hanging from tree in Palmdale
PALMDALE, Calif. - A family is grieving and is seeking answers after a man in his 20s was found hanging from a tree in Palmdale earlier this week, the Los Angeles County Sheriff's Department said.
Investigators were called to Poncitlán Square on Wednesday at 4:30 a.m. where they discovered a body hanging from a tree.
Homicide detectives with the LASD Palmdale Station said that early indicators reveal that the man, later identified as Robert Fuller, died by suicide and that "there are no signs of a struggle or that he was hung up."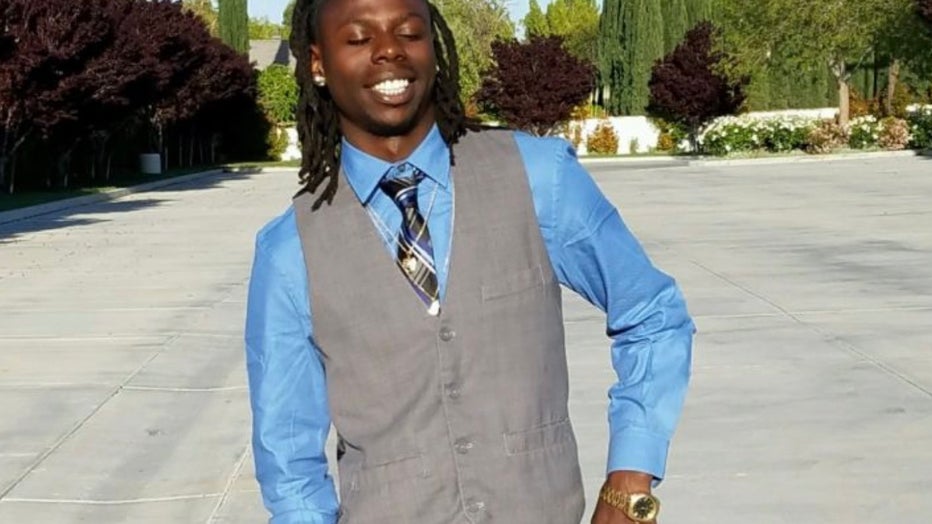 LASD Homicide Bureau Lt. Brandon Dean added that there was no indication that Fuller attempted to remove the noose from his neck.
His death was also ruled a suicide by the Los Angeles County Department of Medical Examiner-Coroner.

Watch Friday's press conference from Palmdale officials.

**WARNING GRAPHIC LANGUAGE**
"The City of Palmdale extends its sincere condolences and sympathies to the family and friends of the individual who tragically passed away in Palmdale on Wednesday, June 10. Our thoughts and prayers are with them," the city said in a statement. 
City officials also added this was not the first suicide that has occurred in Palmdale during the coronavirus pandemic. 
"Many people are suffering extreme mental anguish and the City wants everyone to know that help is available," said City Manager J.J. Murphy. "There are local resources such as Mental Health America of Los Angeles, AV Vet Center, and the Los Angeles County Department of Mental Health."
His family set up a GoFundMe to cover funeral expenses.
"Words can't describe how my family is feeling. We grew up there in the Antelope Valley, we have so many friends, families that loved Robert. Please help with whatever you can. We greatly appreciate everyone. Thank you for standing with us during this difficult time," a relative wrote on the website. 
By Friday afternoon, the page has raised over $48,000.
While his death has been ruled a suicide by officials, many who have donated to the GoFundMe page have encouraged the family to seek justice and to get more answers. 
Los Angeles Clipper star Paul George, a Palmdale native, tweeted "I have to get to the bottom of this one," Friday night.
If you, or someone you know, is experiencing anxiety, depression or need to talk to someone immediately, call the Los Angeles County Department of Mental Health 24-hour hotline at 1-800-854-7711, or text LA to 741741.
"The City remains committed to addressing mental health issues during these difficult times," Murphy said. "We are in this together."
Get breaking news alerts in the FOX 11 News app. Download for iOS or Android.